Fort Erie/Welland Lawn Sprinkler System Experts
Proudly serving Fort Erie/Welland & area
About Fort Erie/Welland, Ontario
The towns of Fort Erie and Welland are located just south of Niagara Falls and St. Catherines. Fort Erie, in particular, is the site of the Old Fort Erie which had a significant role in the War of 1812. Fort Erie, today, continues to grow rapidly. Commercial and residential property and development has expanded and grown substantially in the last few years.

Welland, nicknamed 'The Rose City,' also has a rich history. It was also the site of many ongoings during the War of 1812. In addition, it has the Welland Canal which was first constructed in 1833. The canal brought and attracted many industries, particularly in the industrial sector. Historically, Welland was known for textile, steel, and automotive industries. With economic crashes and changes in consumer demand, Welland has seen tough times in the recent years. However, new industries and companies have moved in, and offer the area a promising future.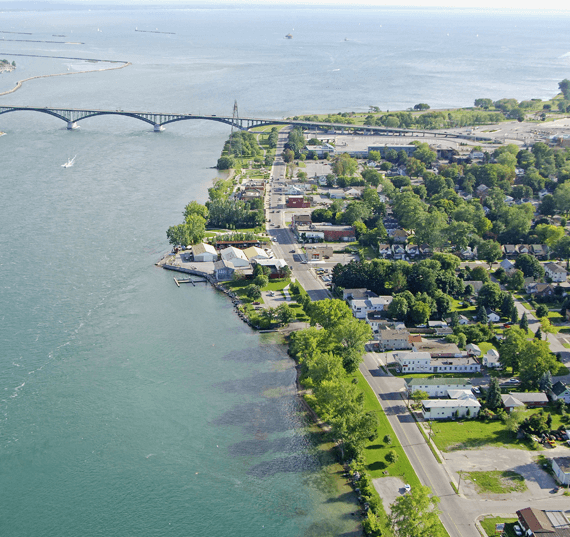 Surprisingly, Fort Erie, on the other hand, has a historic past further rooted in the Underground Railroad. Residents and visitors have the opportunity to dive into the past by visiting the forts and other infrastructure in the area.

Fort Erie and Welland residents enjoy an array of entertainment and activities. The community is situated close to Niagara and various wineries. Fort Erie also has the Fort Erie Race Track, the Old Fort, Point Abino Lighthouse, and Safari Niagara. Welland hosts Concerts on the Canal, the Niagara Regional Exhibit, Canada Day Celebrations, a Dragon Boat Festival, the Welland Rose Festival, various farmers markets, and much more.

These 2 communities have a remarkable past. And today, they continue to thrive and push forward together toward future endeavors and activities. Both areas have various trails, parks, waterways, and green spaces. The well-kept state of these areas demonstrate the high priority that residents place on their outdoor environment.

At Blue Jay Irrigation, we are proud to be part of 2 diverse and flourishing communities. As such, we offer commercial and residential irrigation system services. We believe everyone deserves to be surrounded by natural beauty and a thriving environment.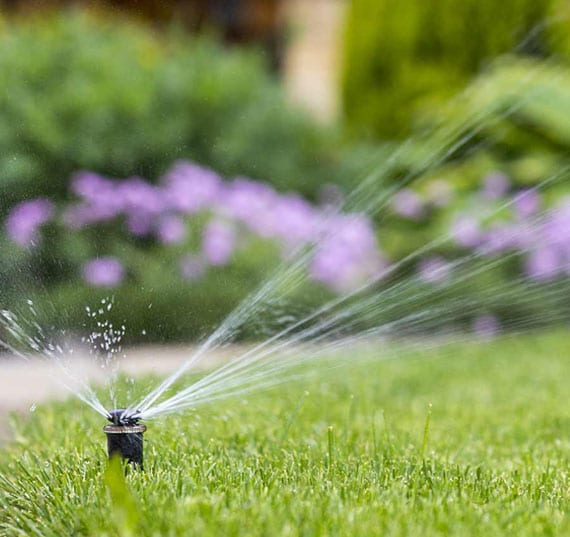 Lawn Sprinkler Systems by Blue Jay Irrigation
At Blue Jay Irrigation, we guarantee only the best when it comes to lawn sprinkler systems in Fort Erie/Welland. Our team has over 30 years of experience and has installed over 5000 irrigation systems. Our field technicians install, service, and maintain your irrigation system - covering all phases of sprinkler system services.

Our exceptional team services not just the Fort Erie/Welland area. We also provide irrigation services to Cambridge, Waterloo, Niagara Falls, London, Brantford, Windsor, and many more cities and towns in southwestern Ontario.

Our intent is to build a service situated around the best customer service experience possible and a focus on environmental stewardship. Our team aims to use the highest quality materials and the latest technology. As such, we are confident in all our services and team members. We are ready to help you.
Whether you have a residential or commercial property, you can get started today simply by filling out our form or calling us by phone. We will then provide a quote - free of charge. Once you approve, we can get the entire process started. Our expert team will work with you to determine what kind of irrigation system and set-up works best for you and your property.

Save time and money. Never worry about watering your lawn ever again. Contact us today. At Blue Jay Irrigation, we are thrilled to offer lawn sprinkler systems to the Fort Erie/Welland area.
Why Fort Erie/Welland Residents Choose Blue Jay as Their Sprinkler System Installation Experts
The benefits of choosing Blue Jay include:
Our expert irrigation services are backed by 35+ years of experience and over 5,000 projects.
Get a comprehensive project plan and custom proposal for free.
Blue Jay is recognized as a Rain Bird Select Contractor, Hunter Industries Preferred Contractor, Landscape Ontario Green for Life Company and over a dozen other accreditations.
Over 50 customer reviews online and have an average score of 4.7/5
What Customers Say About Blue Jay Irrigation
Was working on modifying an existing irrigation system at home. Wasn't sure what size of pump should use. Trevor recommended a pump based on his professional knowledge. It turns out great result! Texted him many times night & weekend - Trevor answered every single question! Much appreciate Trevor! Would definitely recommend Blue Jay to anyone.
- Jerry Ju
Everyone we dealt with on the Blue Jay staff were very professional and patient with inquiries throughout the entire process. The installation team was prompt and very efficient in navigating around our yard and implementing our irrigation system. Great job. Thank you Blue Jay.
- Richard Kim
I have always been very satisfied with the service from Blue Jay. From pricing to installation to maintenance they are superior.All of the personnel from the office to the field staff are very professional.I would highly recommend them for all our your Irrigation needs.
- Kelly Cahill