Service Technician / Team Leader
Service Technician / Team Leader
Position Summary:
You will manage all aspects of the day-to day operation of the Service Team, including materials, labour, scheduling, quality control issues or warranty concerns for Residential, Commercial and Golf properties. You will ensure that regular maintenance, repair and upkeep standards of all facilities, equipment, and vehicles are maintained.
Service:
Fully responsible for the day-to-day operations of his/her Service Team
Monitor and manage projects and schedule progress.
Have Customer Care Team call clients if you are falling behind in your schedule.
Work with the Customer Care Team to ensure customer satisfaction is high.
Direct and oversee the supervision of service team member to achieve pre-set levels of performance in terms of quantity and quality of work produced.
Inspire service team member to superior performance.
Recognize that the customer is our number one priority.
Participate in daily service team meetings.
Maintain in-depth relations with all Team Leaders and Team Members from the service teams as well as staff members from other departments.
Endeavour to build team moral, striving to reduce employee turnover.
Manage unbillable time efficiencies to Blue Jay Standards
Supply technical support to service teams when required.
Monitor & Manage numerous projects at once and prioritize the workload.
Implement service best practices.
Quickly respond to quality control issues, warranty related or otherwise.
Conduct himself/herself in a professional manner, keeping open lines of communication with customers and/or contractors to develop relationships and maintain strong customer retention.
Ensure the maintenance of the service fleet is up kept within predetermined budgetary guidelines.
Establish, monitor, and enforce the security procedures in place at Blue Jay Sprinkler Systems Inc. to protect the corporate assets.
Use Service Titan software effectively, ensure you time-in & out, write good notes, enter all parts used and complete assessments.
If you cannot complete a work order during allotted time, ensure you write good notes and description of remaining for work for repair team.
Establish and maintain adequate controls to safeguard the inventory and minimize handling, storage, and damage costs.
Use the company vehicle for company purposes only.
Education and Experience:
Completion of a high school diploma at an accredited secondary school or approved equivalent.
Completion of a preferred degree at an accredited college or university or equivalent experience.
Certified Irrigation Technician (CIT).
5 years of experience in the Irrigation industry.
Must have field experience with scheduling software such as Service Titan.
Must possess superior written and verbal communication skills and be highly personable.
Additional Qualifications:
While performing the duties of this job, the employee is regularly required to sit for prolonged periods of time.
He/she may also be required to stand and/or walk and/or dig for long period of time while completing other duties and responsibilities.
Working Conditions:
The normal workday will be from 7:30 am to 5:30 pm, however, the hours may be long when specific projects are due, thus some extended schedules will be necessary.
Will work in an outdoor environment.
Extensive travel will be necessary, as well as minor job-to-job travel, a truck will be provided.
Providing a Cover Letter along with your Resume is considered an asset.
We thank all candidates for their interest and advise that only those selected for an interview will be contacted.
We are committed to employment equity and encourage applications from all qualified candidates and will make available reasonable accommodations for people with disabilities upon request.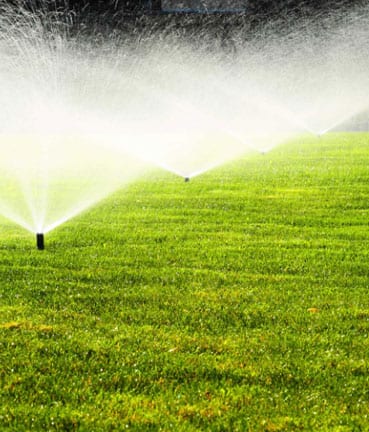 Our mission is to build a reputation that is built on customer satisfaction, a commitment to using high-quality products and a focus on environmental stewardship.