Additional Irrigation Services
Pipe Pulling And Trenching
The lines of your irrigation system need to be far enough underground to be insulated and not easily disturbed by above-ground activity. While there are many ways to tackle this phase of your project, at Blue Jay Irrigation we focus on two of the more common approaches: pipe pulling and trenching. Beyond irrigation, these services can also be utilized to install gas lines, cable, wire and drainage.
Pipe pulling eliminates the need to dig trenches for pipes by using a pipe pulling machine. This machine does all of the hard work for you — it presses it's blade into the ground and drags the pipe behind it to install your lines. This method reduces manual labour and turf damage.
Using a trenching machine, an open trench is cut, pipe is then manually placed, and the opening is back-filled.
Our installation experts will recommend the most effective way to complete your project and we'll also arrange a crew to do the work. Locates must be secured before the project begins, but we can take care of that too!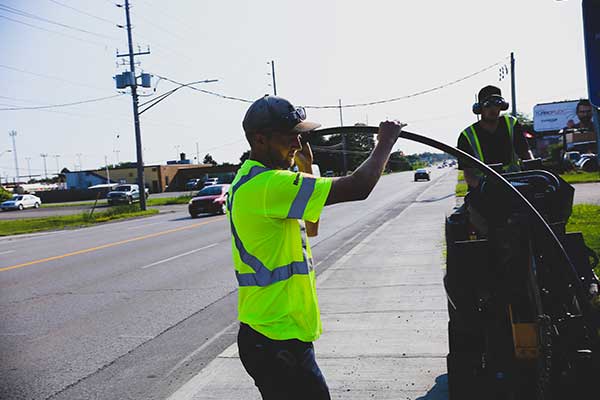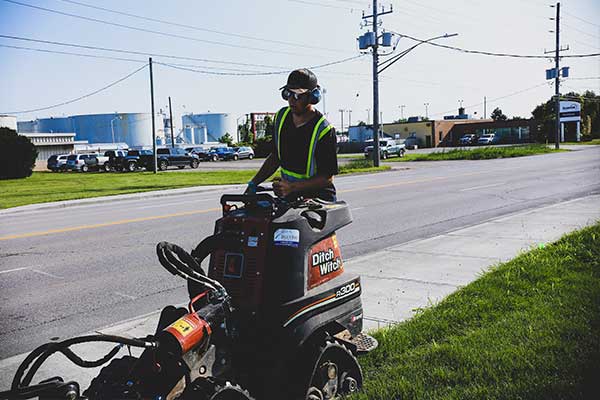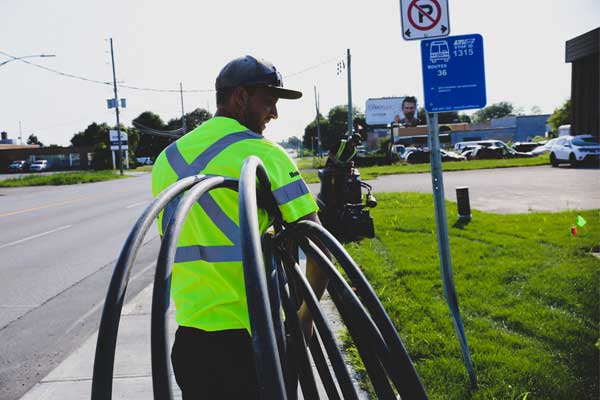 Submersible And Jet Pump Installation
Depending on your water source, there are two types of pumps that are commonly used to feed your irrigation system: submersible pumps and jet pumps.
Submersible pumps are installed completely underwater. These pumps are found in wells, ponds, and even lakes and are designed to push water through your irrigation system. A submersible pump doesn't need to be primed.
Jet pumps sit on land and are attached to your water source with a pipe. Commonly used in areas with sand-points, this type of pump must be primed to be fully operational.
Our irrigation experts are able to recommend, install, service and repair the appropriate pump required to run your irrigation system.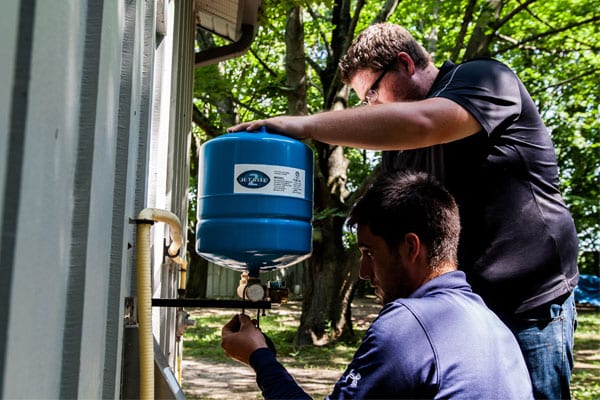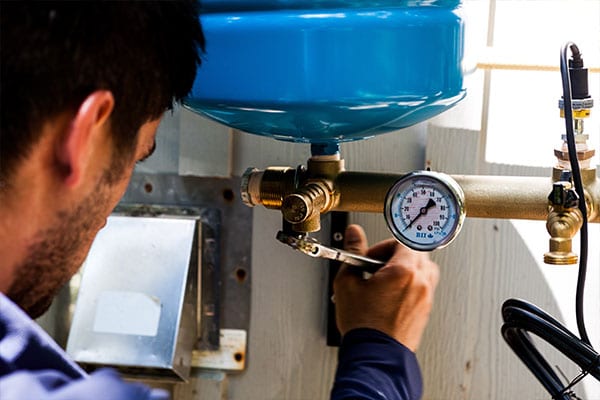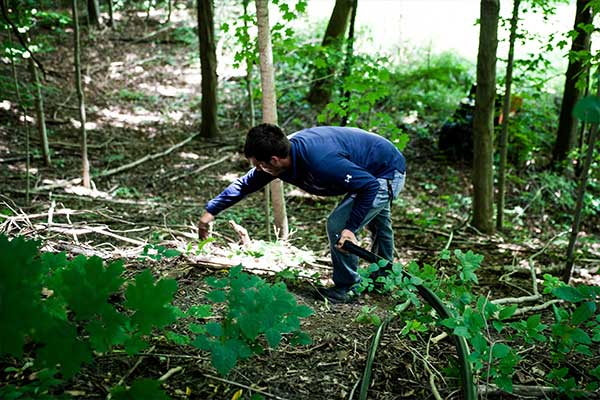 Of all the troubleshooting we do in a day, the more challenging issues are always related to wiring. Whether its deterioration, improperly spliced connections, or corrosion, it's important to get to the root of the problem and make the necessary repairs. At Blue Jay Irrigation, all of our field technicians are highly trained to help you with your wiring needs.
Call our office today and we'll make arrangements to alleviate your wiring interruptions.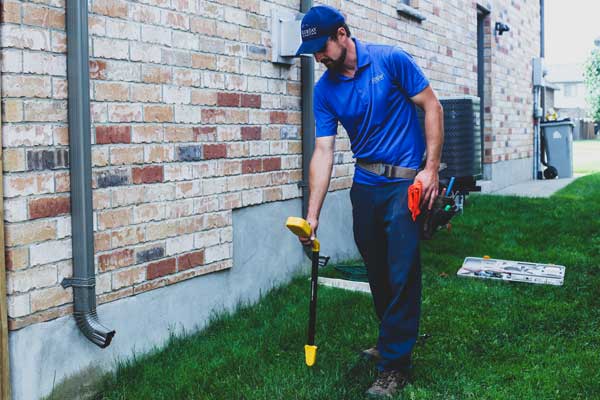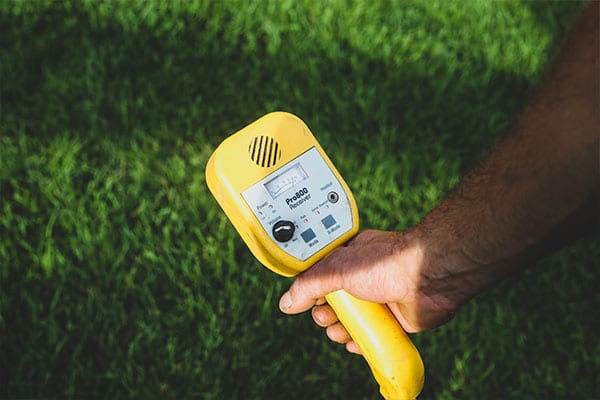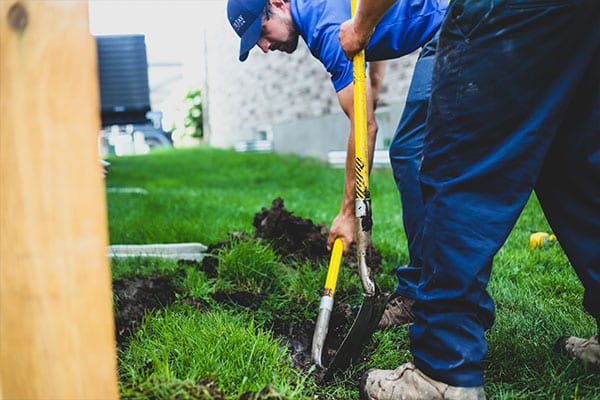 Blue Jay Irrigation is excited to introduce a new addition to our services: fertilization. We call it 'Premium', and we are taking your lawn to the next level. Our trained technicians are ready to give your lawn the premium experience. Your irrigation specialist is a great start in helping maintain your lawn.
Injection Fertilizer and Your Lawn
Years of experience and expert consultants led us to this new initiative which has the ability to give your lawn and plants continuous fertilization which is much easier for our team to manage and will require less attention on a month to month basis. This will result in low maintenance, healthy and beautiful lawn.
What does injection fertilizer mean? This system would be installed and set up similarly to a rid-o-rust tank system. The controller would activate a pump start which would activate the Stenner Pump which would then in turn inject liquid fertilizer into the irrigation system. There would be two options available: a 205L drum or a rid-o-rust 30-gal tank.
How would this new initiative work? We have created a monthly service agreement that provides our customers with a fertilizer injection system. We monitor the fertilizer system on a monthly basis, make adjustments as needed and ensure we keep track of your quantity on hand so that we ensure we refill your tank once you run low.
We determine how much fertilizer is required based on the irrigation systems flow rate to ensure we apply the right amount of fertilizer to your vegation.
Our fertilizer is designed for both the lawn and plant materials.
What is the benefit to using liquid fertilizer vs. granular? The advantage of using liquid fertilizer is the ability to give the vegetation a constant drip of fertilizer, meaning continuous drops instead of spreading out large doses. With granular fertilization, even though you see a spike in growth right after you fertilize, it slowly dies down until the next application, making it less effective overall.
Your Irrigation System is the Key to Success With fertilization
A great irrigation system is pivotal in ensuring your lawn is the best in the neighbourhood. Once you choose the perfect fertilizer, you need to make sure your lawn and gardens get the water it needs, when it needs it.
Who better to ensure that your irrigation system is left to water a freshly fertilized lawn perfectly, than your irrigation professional. For years we have been consulted on best methods to fertilize a lawn.
It's time to put those perfect pieces together.
Functional and beautiful, fountains are primarily designed to add oxygen and provide effective aeration for your pond. At Blue Jay, not only do we install and supply fountains, but also offer our customers fountain service. Each spring we will hook up and place the pump in your pond, and before freezing temperatures arrive, we'll pull your pump, remove all of the water, and if required, store your pump too. Call us today to schedule an appointment for this service.
When using a well to supply your irrigation system, if there are high levels of iron, rust, or calcium present, it can stain your homes' exterior. Rid-O-Rust is a simple and quick solution to combat these ugly stains.
This product safely removes rust stains, and scale build up on a variety of surfaces including siding, stucco, driveways, and sidewalks. It's safe for use on concrete, vinyl, asphalt, brick, stone, wood – virtually any exterior surface. Rust stain remover can be applied by spray bottle or fertilizer sprayer.
Don't want the hassle of cleaning your hard surfaces of stains? With rust preventer formula, we can directly inject the solution while your irrigation system is running. This will remove the rust, iron and calcium from your water before it is applied by the sprinkler heads. We recommend mixing this product with water in a holding tank. When the irrigation system running, a pump on the tank will automatically pump the solution directly through the irrigation system.
Not sure which product is right for you? Contact our office today – we can assist you with a water test to help determine if you'll need a rust remover or a rust preventer.
Water Treatment Products We Trust
American Hydro Systems 2662 Rid-O-Rust Liquid, Rust Stain Remover
Removes well water rust stains from most exterior surfaces
Cleans siding, driveways, stucco, sidewalks and more
Safe for use on concrete, vinyl, asphalt, brick, stone, wood, virtually any exterior surface
Safer for the environment than other rust cleaners – safe for plants when used as directed
Stenner Pump & Tank Combo – 30 gal
The Stenner Pump & Tank Combo working in tandem with your irrigation system, gives you maximum results in water stain prevention.
American Hydro Systems 2666 Rid-O-Rust, Rust Preventer Formula 2000
Prevents ugly rust stains and scaling from well water
Concentrated formula works longer than "the other guys"
Use Rid-O-Rust Preventer Formula 2000 to prevent stains caused by irrigation well water
Formula 2000 is used for water with a hardness of 15 GPG or greater