Additional Irrigation Services
Pipe Pulling And Trenching
The lines of your irrigation system need to be far enough underground to be insulated and not easily disturbed by above-ground activity. While there are many ways to tackle this phase of your project, at Blue Jay Irrigation we focus on two of the more common approaches: pipe pulling and trenching. Beyond irrigation, these services can also be utilized to install gas lines, cable, wire and drainage.
Pipe pulling eliminates the need to dig trenches for pipes by using a pipe pulling machine. This machine does all of the hard work for you — it presses it's blade into the ground and drags the pipe behind it to install your lines. This method reduces manual labour and turf damage.
Using a trenching machine, an open trench is cut, pipe is then manually placed, and the opening is back-filled.
Our installation experts will recommend the most effective way to complete your project and we'll also arrange a crew to do the work. Locates must be secured before the project begins, but we can take care of that too!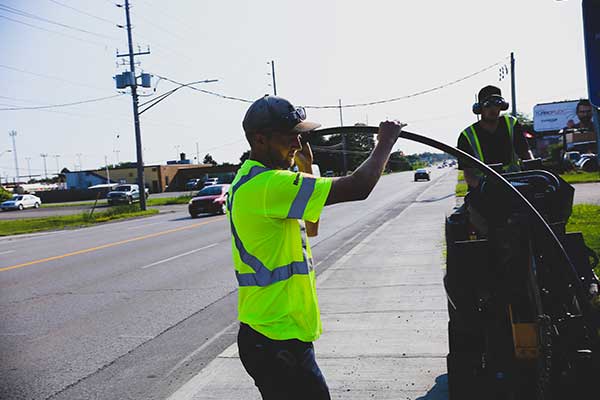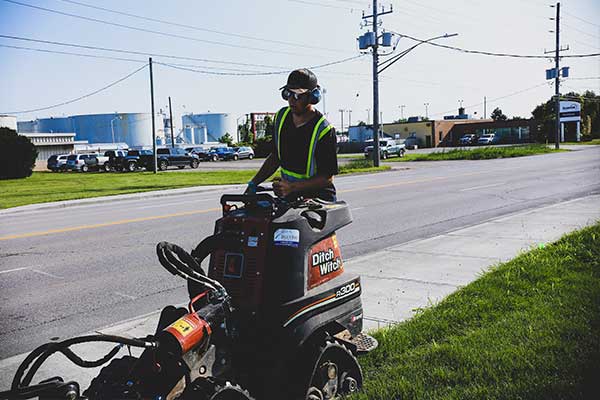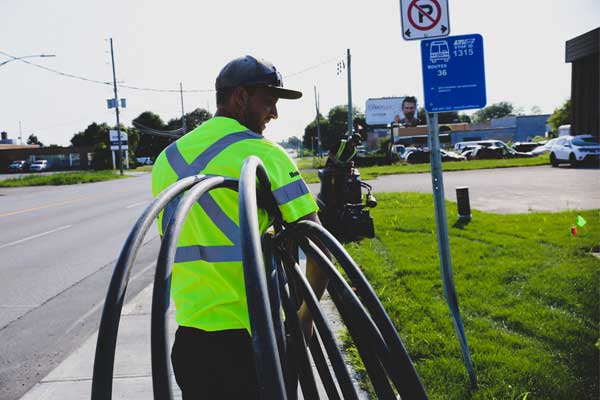 Submersible And Jet Pump Installation
Depending on your water source, there are two types of pumps that are commonly used to feed your irrigation system: submersible pumps and jet pumps.
Submersible pumps are installed completely underwater. These pumps are found in wells, ponds, and even lakes and are designed to push water through your irrigation system. A submersible pump doesn't need to be primed.
Jet pumps sit on land and are attached to your water source with a pipe. Commonly used in areas with sand-points, this type of pump must be primed to be fully operational.
Our irrigation experts are able to recommend, install, service and repair the appropriate pump required to run your irrigation system.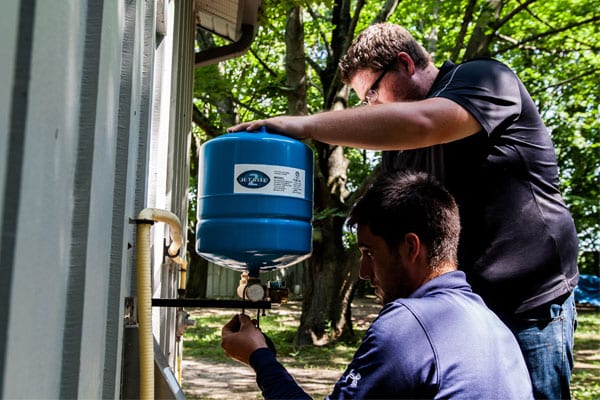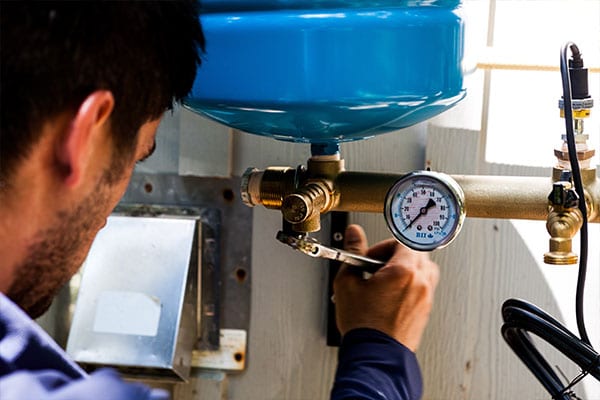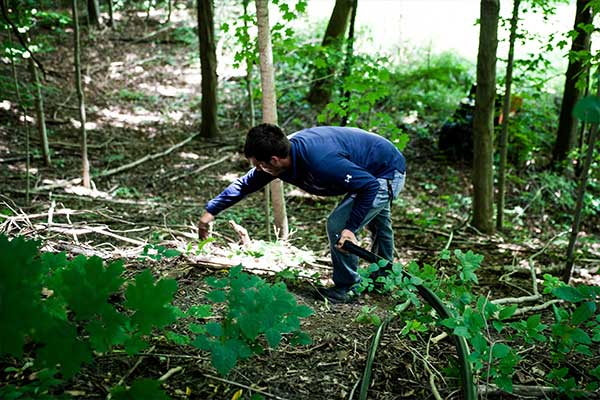 Of all the troubleshooting we do in a day, the more challenging issues are always related to wiring. Whether its deterioration, improperly spliced connections, or corrosion, it's important to get to the root of the problem and make the necessary repairs. At Blue Jay Irrigation, all of our field technicians are highly trained to help you with your wiring needs.
Call our office today and we'll make arrangements to alleviate your wiring interruptions.
When using a well to supply your irrigation system, if there are high levels of iron, rust, or calcium present, it can stain your homes' exterior. Rid-O-Rust is a simple and quick solution to combat these ugly stains.
This product safely removes rust stains, and scale build up on a variety of surfaces including siding, stucco, driveways, and sidewalks. It's safe for use on concrete, vinyl, asphalt, brick, stone, wood – virtually any exterior surface. Rust stain remover can be applied by spray bottle or fertilizer sprayer.
Don't want the hassle of cleaning your hard surfaces of stains? With rust preventer formula, we can directly inject the solution while your irrigation system is running. This will remove the rust, iron and calcium from your water before it is applied by the sprinkler heads. We recommend mixing this product with water in a holding tank. When the irrigation system running, a pump on the tank will automatically pump the solution directly through the irrigation system.
Not sure which product is right for you? Contact our office today – we can assist you with a water test to help determine if you'll need a rust remover or a rust preventer.
Water Treatment Products We Trust
American Hydro Systems 2662 Rid-O-Rust Liquid, Rust Stain Remover
Removes well water rust stains from most exterior surfaces
Cleans siding, driveways, stucco, sidewalks and more
Safe for use on concrete, vinyl, asphalt, brick, stone, wood, virtually any exterior surface
Safer for the environment than other rust cleaners – safe for plants when used as directed
Stenner Pump & Tank Combo – 30 gal
The Stenner Pump & Tank Combo working in tandem with your irrigation system, gives you maximum results in water stain prevention.
American Hydro Systems 2666 Rid-O-Rust, Rust Preventer Formula 2000
Prevents ugly rust stains and scaling from well water
Concentrated formula works longer than "the other guys"
Use Rid-O-Rust Preventer Formula 2000 to prevent stains caused by irrigation well water
Formula 2000 is used for water with a hardness of 15 GPG or greater