Southwold Lawn Sprinkler System Experts
Proudly serving Southwold & area
About Southwold, Ontario
Southwold, Ontario lies just south-west of London alongside the 401, between Detroit and the GTA. Over 4,000 people call the township of Southwold home.
It is a rich agricultural area, with large amounts of corn and soybeans produced for consumption elsewhere. The township was named after Southwold in Suffolk, England.
London is easily accessible from Southwold, with the city centre lying less than 30 minutes' drive away. This provides all the amenities needed by residents of Southwold, such as shopping, a nightlife, or a more varied place to dine for those that seek it.
Hamilton and the Toronto area are approximately a two hour drive away. Individuals and families have easy access to these bigger cities for the afternoon, an evening, or a quick weekend getaway.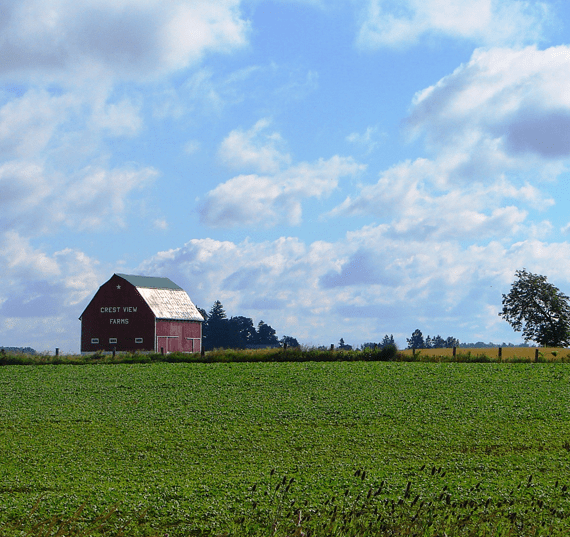 Attractions in nearby St Thomas include The Elgin County Railway Museum, The Elgin Military Museum, Pinafore Park, and the Dan Patterson Conservation Area. These are a short distance from Southwold.
With Southwold providing a place for residents to get away, Blue Jay Irrigation understands the importance of reducing lawn maintenance and needs. As such, our experienced and reliable team is proud to provide lawn sprinkler systems and services to the Southwold region. Our company provides both residential and commercial options, saving you money and giving you more time to enjoy life here in Southwold.
Lawn Sprinkler Systems by Blue Jay Irrigation
Blue Jay Irrigation offers services to London and many surrounding areas, such as Guelph, Oakville, Niagara, Southwold, Elgin County, and St. Catherines. If you're looking for high quality, reliable lawn sprinkler system services in Southwold, look no further. Our team uses only the latest technology and the highest quality products to make sure your lawn looks its best.
Take pride in your property. Put that annoying water hose away for good. No more fighting with it. No more wondering if you've watered enough. With a Southwold lawn sprinkler system, you will save money on water and won't have to worry about those hard to reach spots.
Our team strives to create the absolute optimal customer service experience. Servicing Southern Ontario for over 30 years, our experts have installed over 5000 irrigation systems. Our easy-to-use, hands-off systems help you save on that water bill and guarantee your property stays green and healthy.
At Blue Jay Irrigation, we offer full guarantees on all our services. From install to maintenance, you can rest easy knowing your Guelph lawn sprinkler system is taken care of. We plan and design your system for your specific property in Southwold. And after installation, we offer our maintenance services through the warmer months to solve issues, if any should arise.
We take safety and protection seriously, whether for our crews or your properties. We are WSIB insured and have all the proper certification to ensure your installation and maintenance services are carried out properly, including a Working at Heights certification.
Blue Jay Irrigation is a proud member of the community of Elgin County, and especially of Southwold.
Call us or fill out our form today for your free estimate to start the process of designing and installing your custom Southwold lawn sprinkler system!
Why Southwold Residents Choose Blue Jay as Their Sprinkler System Installation Experts
The benefits of choosing Blue Jay include:
Our expert irrigation services are backed by 35+ years of experience and over 5,000 projects.
Get a comprehensive project plan and custom proposal for free.
Blue Jay is recognized as a Rain Bird Select Contractor, Hunter Industries Preferred Contractor, Landscape Ontario Green for Life Company and over a dozen other accreditations.
Over 50 customer reviews online and have an average score of 4.7/5
What Customers Say About Blue Jay Irrigation
Was working on modifying an existing irrigation system at home. Wasn't sure what size of pump should use. Trevor recommended a pump based on his professional knowledge. It turns out great result! Texted him many times night & weekend - Trevor answered every single question! Much appreciate Trevor! Would definitely recommend Blue Jay to anyone.
- Jerry Ju
Everyone we dealt with on the Blue Jay staff were very professional and patient with inquiries throughout the entire process. The installation team was prompt and very efficient in navigating around our yard and implementing our irrigation system. Great job. Thank you Blue Jay.
- Richard Kim
I have always been very satisfied with the service from Blue Jay. From pricing to installation to maintenance they are superior.All of the personnel from the office to the field staff are very professional.I would highly recommend them for all our your Irrigation needs.
- Kelly Cahill