Pelham Lawn Sprinkler System Experts
Proudly serving Pelham & area
About Pelham, Ontario
Pelham neighbours the Welland community, and is situated right in the center of the Niagara Region, fairly close to St. Catharines and Niagara Falls.

The Pelham family gave their name to the town of Pelham. Yet, the historic data does not indicate which family member was given the honor. In 1970, Pelham became the united region it is today by joining the communities of Ridgeville, Fonthill, Effingham, North Pelham, and Fenwick. This integration brought together the jointed forces of the strong agricultural bases of some regions and the thriving commercialization of others.

One of the biggest attractions in Pelham is the Comfort Maple Tree. It's 500 years old and is considered to be the nation's oldest Sugar Maple tree standing. The area it lays its roots in is now part of the Niagara Peninsula Conservation authority.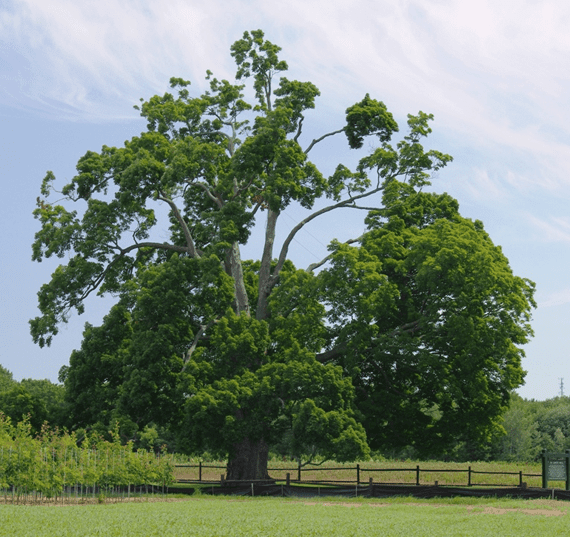 Pelham also has various thriving and flourishing outdoor spaces and parks. Short Hills Provincial Park covers 6-7 kilometres in Pelham. It further expands into St. Catharines. Many wildlife call this park home, and it's not uncommon to see deer, coyotes, and more in the park. It is also home to a flourishing plant community. The Bruce Trail is also one of the many trails located in this provincial park. Residents enjoy activities here including horseback riding, hiking, mountain biking, and fishing.
St. John's Conservation Area also offers residents opportunities to explore the great outdoors with trails and fishing activities.
Pelham is also known for its golfing community. It has numerous golf courses, with more on the way.
Due to its proximity to other cities and towns, Pelham enjoys a mass amounts of varying entertainment. It's not far for residents to commute to enjoy annual festivals and events, or to venture out to a new restaurant in a nearby city.
Pelham is a wonderful spot to call home. And our team at Blue Jay Irrigation couldn't be more proud to be part of this thriving and growing community. Blue Jay Irrigation has similar values placed on outdoor spaces and greenery. Our team continues to offer quality lawn sprinkler system services to the Pelham area.
Lawn Sprinkler Systems by Blue Jay Irrigation
Blue Jay Irrigation provides commercial and residential lawn sprinkler systems to Pelham, Niagara, St. Catharines, Sarnia, Cambridge, Kitchener, Windsor, Oakville, and many more.

Our team has over 30 years of experience. We've installed over 5000 lawn sprinkler systems to Pelham and surrounding areas. Owned and operated out of London, Ontario, we cover all stages of irrigation. Our projects include planning, design, install, and maintenance services.

Our vast experience gives us the confidence to offer a full guarantee on all our services. Each of our irrigation specialists have their full certification. We also put safety first and have a working at heights certificate. We are further fully insured
Blue Jay Irrigation is dedicated to offering high-quality and the latest technology in lawn sprinkler systems to Pelham and Southwest Ontario communities. We put our customers first, and strive to make every customer experience pain-free.

Each lawn sprinkler system in Pelham comes with a built-in timer. This timer ensures your lawn gets watered in an efficient and timely manner. It waters your lawn at the optimal time only using the optimal amount of water necessary. The result? You save time and money.

Call us or fill out our form. Receive your free quote and start your journey toward a worry-free lawn today! Our reliable, trusted, and experienced team will help get you there.
Why Pelham Residents Choose Blue Jay as Their Sprinkler System Installation Experts
The benefits of choosing Blue Jay include:
Our expert irrigation services are backed by 35+ years of experience and over 5,000 projects.
Get a comprehensive project plan and custom proposal for free.
Blue Jay is recognized as a Rain Bird Select Contractor, Hunter Industries Preferred Contractor, Landscape Ontario Green for Life Company and over a dozen other accreditations.
Over 50 customer reviews online and have an average score of 4.7/5
What Customers Say About Blue Jay Irrigation
Was working on modifying an existing irrigation system at home. Wasn't sure what size of pump should use. Trevor recommended a pump based on his professional knowledge. It turns out great result! Texted him many times night & weekend - Trevor answered every single question! Much appreciate Trevor! Would definitely recommend Blue Jay to anyone.
- Jerry Ju
Everyone we dealt with on the Blue Jay staff were very professional and patient with inquiries throughout the entire process. The installation team was prompt and very efficient in navigating around our yard and implementing our irrigation system. Great job. Thank you Blue Jay.
- Richard Kim
I have always been very satisfied with the service from Blue Jay. From pricing to installation to maintenance they are superior.All of the personnel from the office to the field staff are very professional.I would highly recommend them for all our your Irrigation needs.
- Kelly Cahill