Customer Care Team Member
Customer Care Team Member
Position Summary
You will manage all aspects of the customer relationships within a portfolio of Irrigation and Landscape Lighting Service Work. Responsibilities will include scheduling, contract renewals, and customer care management.
Customer Care Scheduler & Dispatcher
Participate in the growth and profit goals of the company through service solutions.
Promote all products and services with every customer interaction, ensuring they are receiving a great customer experience from Blue Jay.
Ensure the efficient and effective routing (scheduling) of the service teams.
Passionate about serving our customers, skilled at developing and maintaining long-term, loyal client relationships.
Proactively listen and assist in resolving issues with customers as needed, while demonstrating composure.
Manage daily customer relationships to ensure continuous sales growth and excellent customer service.
Responsible for marketing and promoting various services and products to new and existing customers.
Conduct check ins with customers to plan jobs, assess work completed and review seasonal contracts and upgrade needs.
Work with Joint Venture Partners, Operations Managers and Customer Care Support staff to ensure Standards of quality are maintained on every site.
Attend tradeshows and industry events as required.
Participate in health and safety meetings and ensure compliance with health and safety policies.
Maintain in-depth relations with all Team Leaders and Team Members from the customer care team as well as staff members from other departments.
Education and Experience
Completion of a bachelor's degree or diploma.
Completion of a high school diploma at an accredited secondary school or approved equivalent.
3 years of experience in a similar position (scheduling workflows and customer care).
Must have field experience with computer scheduling software, Microsoft Office, and proper phone etiquette. Experience with Excel, Quickbooks or Service Titan is considered an asset.
Must have superior communication skills in customer service and experience working as a team member.
Must be a person who can take initiative, think critically, and solve problems.
Must be a highly organized person who can monitor and manage numerous projects at once while prioritizing workloads.
Providing a Cover Letter along with your Resume is considered an asset.
We thank all candidates for their interest and advise that only those selected for an interview will be contacted.
We are committed to employment equity and encourage applications from all qualified candidates and will make available reasonable accommodations for people with disabilities upon request.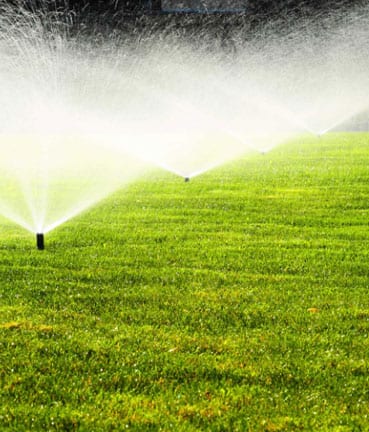 Our mission is to build a reputation that is built on customer satisfaction, a commitment to using high-quality products and a focus on environmental stewardship.