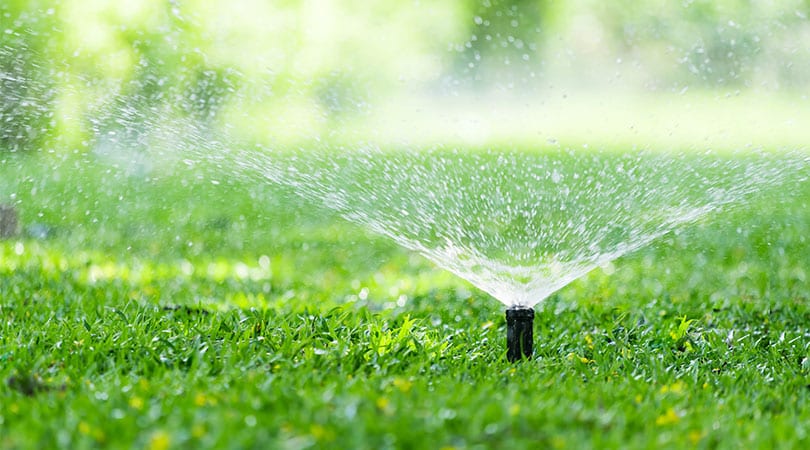 If you've never considered irrigation, you may want to do so. It's been around for millennia, because it works well and offers countless benefits. It's become so affordable and efficient it is no longer just for commercial properties with big budgets either. Today, homeowners who care about their home and value well-attended yards can access irrigation and stick to their budget.
Irrigation Definition
Irrigation is the application of regulated amounts of water to plants when most needed. Plants cannot grow without water and sunlight as they stimulate photosynthesis.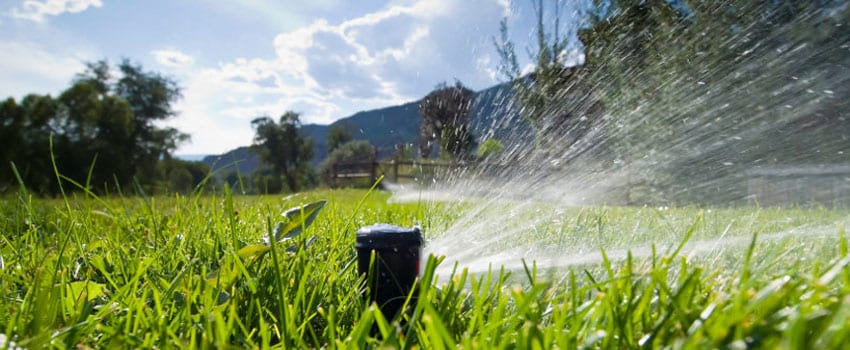 Nonetheless, you don't get a pristine lawn, healthy trees and shrubs, and thriving flowers by dragging out the hose and dousing them haphazardly. Too much or too little water can have devastating effects.
Over watering can compact soils, create shallow roots, and promote fungal growth. Under watering turns lush green to yellow and kills beneficial microbes.
Irrigation Delivers Systematic Care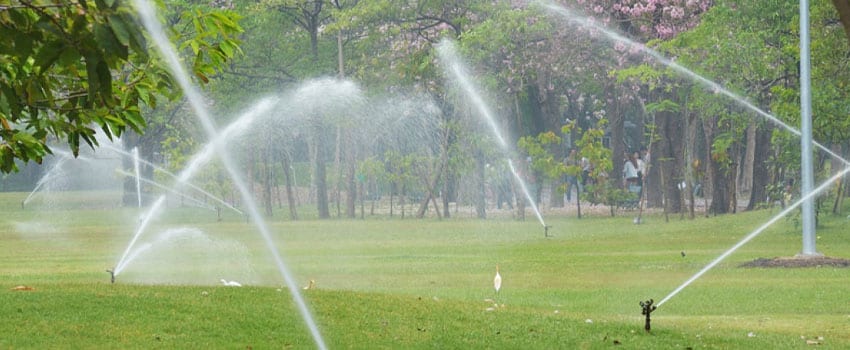 Irrigation benefits plants, because it stimulates deep roots, encourages blossoms and leaves, and systematically cares for your plants.
Keeping your home's yard watered and beautiful is labour-intensive, especially if you own a large property. You drag the hose and sprinkler from place to place whenever you realize the yard's dry. It's inconvenient, mucky work that is often neglected.
Fortunately, a well-designed, properly installed and maintained irrigation system delivers the proper amount of water automatically. An irrigation system also increases the value of your home, because it's an attractive labour and water saving feature should you ever decide to sell.
Irrigation is Effective
Shrubs, flowers, and trees may need more water than the lawn, but when you water with a hose, everything gets one pass. Hard to reach areas may not get any water at all.
Conversely, a well-designed irrigation system delivers water to the furthest regions of your yard. It also utilizes a variety of sprinkler heads suited for particular jobs.
For instance, a bubbler soaks a small area so water reaches the roots of shrubs or trees, while a spray head fans water across a lawn for uniform saturation. Plants, trees, and shrubs receive water in the manner best-suited to their location and need.
Irrigation Conserves Water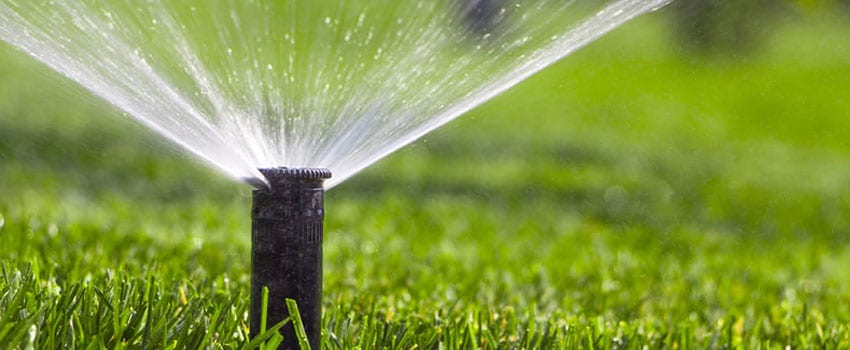 South Ontario residents are starting to feel the pinch of increasing water rates. Guelph residents face a 15% increase in 2018, Hamilton 4.5%, and Kitchener 4.0%. London will see 3% increases in 2018 and 2019. Niagara Falls rates decrease for those who use under 100 cubic metres, but rates for heavy users will rise. This trend clearly indicates water conservation makes sense, and irrigation offers a way to save water.
Irrigation systems do a better job of watering your yard. Timers water lawns in the early morning to minimize evaporation, and they direct specific amounts of water to specific areas. Installing affordable technology such as rain sensors also shuts off the system to prevent water wastage.
Many municipalities now exempt wastewater charges if you install a separate irrigation meter too. This can make a difference to steadily climbing water bills.
Choosing the Ideal Irrigation Company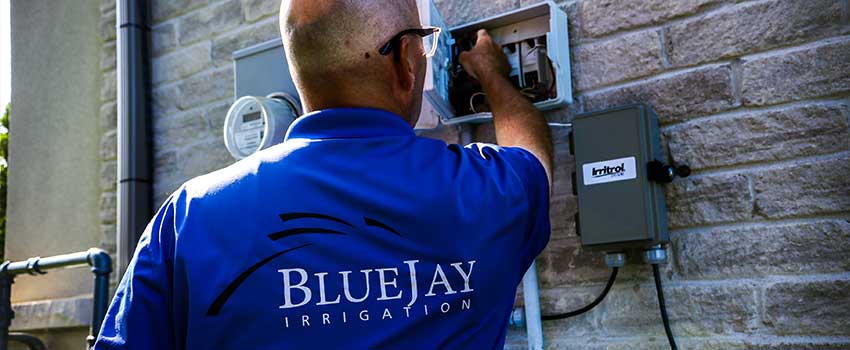 Choose a professional irrigation contractor who understands the factors influencing irrigation. These include the water source and pressure, soil type, planting materials, and climate. A contractor in your geographical zone with professional accreditations knows local code, understands regional challenges, and relies on the most suitable materials and equipment to do the work properly.
*****
Blue Jay Irrigation is a Landscape Ontario Green for Life member and we're considered experts in our field. We're a privately-owned Certified Irrigation Contractor with over 30-years of experience and we've performed more than 5,000 installations. We work with homeowners from the initial plan through completion and provide maintenance services too.
We use Certified Irrigation Designers, Technicians, and Auditors to ensure the highest standard of workmanship and competency in irrigation design. Our A+ Better Business Bureau rating attests to our customer satisfaction and skill. We're also endorsed by Rain Bird® and Hunter®, and WSIB insured.
We're your Southwestern Ontario irrigation experts, so contact us anytime. Lose the hose and discover how easy it is to pamper yourself and your yard instead.