Irrigation Technicians & Technicians in-training
We are Growing and looking for awesome people to join our team!
Irrigation Technicians
&
Technicians in-training
Do you enjoy physical labour and working outside? Do you enjoy talking to people, building relationships, and learning new things? If so, we may have an opportunity for you! We are searching for dedicated employees looking to build a career with a company that will invest in them, appreciate hard work, and share in the profits that hard work generates.
Working Here
At Blue Jay we are more than just irrigation. Find out more about what we do on our website or search Blue Jay Irrigation on YouTube!
What does working here look like?
We always start the season with a full week of offsite training where we bring in suppliers, as well as give our experienced techs time to share some of their own Industry-leading product knowledge. The training doesn't stop here; our comprehensive training and mentorship programs ensure our new team members are supported, well trained, and set up for success. When our new team members are ready, we are happy to cover the cost as they become certified Irrigation Technicians, and we strengthen our team.
Our Service team works Monday to Friday with no overnight required. We provide brand new fully stocked service vehicles, uniform provided, tool allowance, paid wellness days, and a full office support team. We enjoy social events throughout the year including a company breakfast, bbq, golf tournament, and company-planned family days!
What else? How about competitive wages ($18-$25hr), group benefits, monthly, and annual performance-based bonuses, RRSP matching, health, and wellness programs. During 3 months over the winter, we encourage our team to rest, have some me time, spend time with family, or learn a new hobby! While Blue Jay tops up Seasonal EI payments. You could even use one of your paid volunteer days during this time, to give back to your community?
Job Details
New team members are paired with an experienced irrigation technician.
Team members maintain clear, open communication with the rest of the Blue Jay team to ensure a seamless customer experience, ensuring our commitment to quality and workmanship.
The Spring Startup up and Fall shut down of commercial and residential irrigation systems.
Learn to install, and repair different components of an irrigation system including timers, sensors, wireless and wired controllers, sprinkler heads etc.
Education and Experience Requirements
High School Diploma or equivalent preferred
Must have the ability to take initiative, and think critically, with strong problem-solving skills.
Must possess excellent verbal and written communication skills, and have the ability to talk to customers while building rapport and trust.
Experience working outside for long periods of time, capable of physical labour
The ability to install, operate, troubleshoot, and repair manual/computerized irrigation systems
Working Conditions:
10-hour days/ 50-hours a week. Extended schedules may be necessary at times.
Daily travel is required; however, a service vehicle will be provided.
Ability to sit, squat, kneel, stand, walk, or dig for a long period of time.
Full range of body movements required including reaching, crouching, and hand dexterity.
Ability to lift 50lbs.
About Us
Privately owned and operated in London, Ontario, with locations in Niagara Falls and Kitchener Waterloo. Blue Jay Irrigation has successfully serviced residential, commercial, and golf industry clientele for 40 years. Blue Jay offers our clients irrigation, and landscape lighting planning and design, as well as installation and maintenance. We set ourselves apart from other companies in our industry by committing to using quality products, and the latest technology, maintaining a high standard of workmanship and providing industry-leading customer service.
Today the Blue Jay Service team has installed and serviced over 5000 irrigation systems throughout Southwestern Ontario! We have four locations and about 65 employees in peak season.
Blue Jay Irrigation is dedicated to growing strong partnerships with our customers and suppliers while staying committed to continuous process improvement. At Blue Jay, we work hard to maintain our reputation, it's important to us that our team and our customers remain proud to be a part of Blue Jay Irrigation.
If you are interested in applying for this position, please visit our website. https://www.bluejayirrigation.com or email hr@bluejayirrigation.com
We're committed to providing accommodations by request for candidates taking part in all aspects of the recruitment and selection process.
We thank all applicants for their interest; however, only those selected for an interview will be contacted.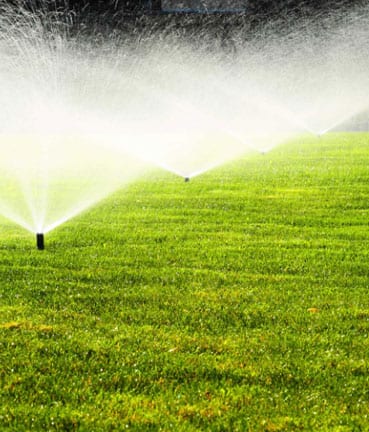 Our mission is to build a reputation that is built on customer satisfaction, a commitment to using high-quality products and a focus on environmental stewardship.