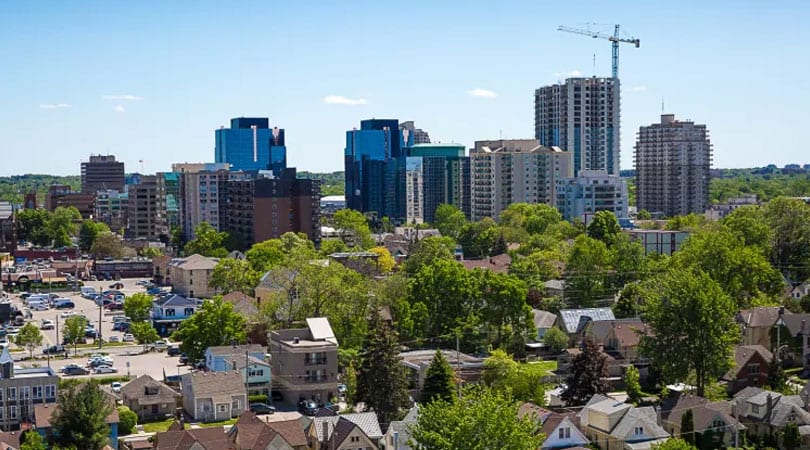 Locals in London, Ontario will tell you that London is an ideal place to live and work. It's Canada's 11th largest city - meaning it offers plenty of opportunities for new business ventures. It's continually growing. It has a vast culinary scene. You won't ever run out of things to do and see. And it's considered one of the best places in Ontario to raise a family.
But that's not all. Here are even more reasons why London, Ontario is the ultimate location to live and work:
London is Rich with Business Opportunity
Close by to London is the thriving tech scene in Waterloo. It's safe to say career and business opportunity has trickled over into London's already thriving economy.
With Western University and Fanshawe College located in London, new ideas emerge all the time. And many of them succeed. It's created numerous jobs with opportunity for growth. In fact, 86% of graduates from Fanshawe College receive employment right away.
On top of that, 10 companies in London were listed on the Profit 500's list of the fasted growing businesses in Canada. Need we say more?
The Housing Market is Affordable
Unlike major cities - such as Toronto - London offers an affordable place to buy a home. The average home price is listed at $387,859 - which is hundreds of thousands of dollars cheaper than buying in Toronto. And imagine the things you could do and the opportunities that could present themselves with those extra savings.
It's Family-Oriented
Many Londoners agree: London is the perfect place to raise a family. It has everything you need to keep the little ones entertained. Many family-centric events take place throughout the city and the year. And that's not to mention, the annual Western Fair - one of London's biggest attractions. The fair takes place over the course of 2 weeks. There are events, rides, shows, food vendors, activities, and more. Fair organizers boast that there is something for everyone.
In addition, your kids can learn valuable skills - such as being part of a team and leadership - through team sports. Like many other Canadian cities, London has hockey, soccer, running, swimming, tennis, badminton, and more leagues and clubs. You won't have to look far to find a suitable activity for your child to learn and grow from.
There's also art and craft classes, camps, highly-regarded educational facilities, and a wide array of outdoor space throughout the city. In London, your children will experience a well-rounded childhood and you can rest easy knowing they are getting the best education possible.
The City has a Desirable Entertainment Scene
Maybe you don't have a family. Or perhaps you know you and your spouse will want a night away from the kids every now and again.
London is home to the Budweiser Stadium, comedy clubs, music halls, and more. There's something happening every weekend in this city - and there's something for all interests. And if not (which is deemed impossible by Londoner's standards) or you just want a change in scenery - Toronto and other major cities are located close by providing even more in the entertainment field.
And the culinary experience in London is next to none. In London, you can experience a taste of China, Japan, Italia, Thailand, and much more. Venture out and fill your stomach and satisfy your taste buds. The array of restaurants offer a never-ending culinary adventure. You could even choose a new restaurant each week to try - it's unlikely you'll run out of new experiences to satiate your hunger.
London also has various annual events highlighting food in its glory. There's the International Food Festival and the annual Ribfest. You'd be hard-pressed to find another city quite like it.
Learn and Grow in London
London is home to many talented individuals. It's a place where you and your family can grow. It's a place where you can learn. And it's a place you too can call home.
London is further a place of opportunity. Want to start a new business? Want to open doors for your children and your family? Want to seek out a new career? London is it.
And Blue Jay Irrigation is here for all Londoners. At Blue Jay Irrigation, we believe in growth. We believe in thriving and following your dreams. We're living ours. And we couldn't be more proud to be part of this incredible community. When you move to London, chose Blue Jay Irrigation. We're here to help you.