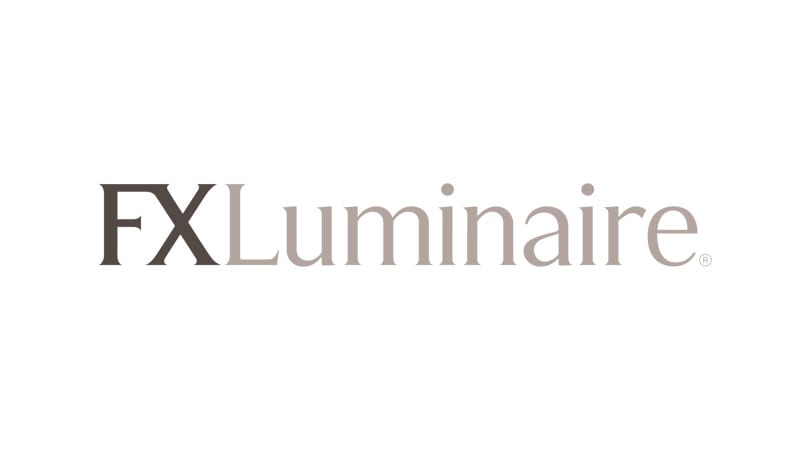 Our blog today will provide an in-depth breakdown of one of our top landscape lighting suppliers, FX Luminaire.
Their products consistently provide consumers with versatility and performance while also adding elegance and beauty to any outdoor area. We are consistently impressed by the various systems offered by FX Luminaire, including path lighting, down lighting, up lighting, wall lighting, specialty lights, and much, much more. Before breaking down exactly what each of those terms mean and what each particular lighting system can bring to your yard, let's first go over some general information about FX Luminaire and discover why they are an industry-leading manufacturer of landscape and architectural lighting.
Fx Luminaire LED Path & Garden Outdoor Landscape
About FX Luminaire
Purchased by Hunter Industries in 2009, FX Luminaire specializes in providing products and services that are designed to combine functionality and curb appeal while also helping customers get the most out of their lawn, field, golf course, garden, patio, or any other outdoor environment. With offices and facilities in California, Mexico, and China, Hunter Industries is a global leader in irrigation and outdoor lighting equipment. FX Luminaire prides itself in providing a wide-ranging product line of lights and control equipment that gives property owners the ability to tailor their outdoor space to specific needs and tastes. Here in South Western Ontario, our Blue Jay Irrigation team has teamed up with FX Luminaire in order to provide the best customer service and outdoor lighting experience on the market today. FX Luminaire prides itself in using premium materials that ensure its products are built to last. Their lighting equipment is all made with either 304 Stainless Steel, 6061 T6 Aluminum Alloy, Copper, or Brass - all high grade base metals. Aside from providing excellent protection, high quality base metals provide a wonderful aesthetic - the fixtures are eye-catching during daylight hours when the lights themselves are off.
Hunter Industries headquarters in San Marcos, California FX Luminaire also goes the extra mile to provide customers with a product that is functional, durable, and serviceable. Their products are enjoyable to own over a long-term basis, which means a full-range of replaceable parts that extend the life of every product. Another important feature of all FX Luminaire products is that they were designed by both electrical and mechanical design teams in unison. This teamwork means that each product is put together with interior electrical components and outside mechanical components designed to function together as a unit. They are also rigorously tested in-house to provide customers with a final product that meets and exceeds all of their expectations. Finally, all FX Luminaire products come with the promise of excellent support and customer resources.
FX Luminaire Landscape Lighting Products
One of the unique things about FX Luminaire is that they tailor their lighting products to a wide variety of different consumer needs and landscapes. It doesn't matter if you are trying to find an lighting solution for a residential or commercial landscape, golf course, farm, or sports field, FX Luminaire always has the perfect lighting product or control option available.
With several patents and copyrights on unique products - like Luxor, a combination of a control unit, app, and custom accessories that combine zoning, dimming, and color capabilities - FX Luminaire remains one of the top innovators in the field of outdoor lighting by providing customers with unlimited potential for creative lighting designs. Investing in outdoor landscape lighting is certainly a major decision. When installed properly using quality contractors and top of the line equipment, landscape lighting provides increased curb appeal, safety, functionality, and infinite aesthetic beauty. FX Luminaire manufactures a wide variety of lighting systems and power/control units. The following section will give an in-depth look at some of the highest rated FX Luminaire products in each category.
Up Lighting
One of the most popular outdoor landscape lighting lines offered by FX Luminaire is their "Up Lighting" series of products. Featuring high efficiency LED lights that add texture and contrast while drawing visual interest, up lighting comes with four different finishing options for brass fixtures.
FX Luminaire QZ LED Up Light Customers rave about their custom antique finish in particular, as this fixture is sure to stand-out just as much during daytime hours. Their best-selling product in this series is likely the "VS LED Up Light", which is designed specifically for mid-sized landscapes. They include color temperature filters, phase and PWM dimmable options, integrated LEDs, ProAim adjustability, and are compatible with Luxor control technology. They also use 10-15 V input voltage, which makes sure that they are relatively low cost to run and maintain.
Down Lighting
FX Luminaire also offers a wide variety of down lighting options, including the highly praised "DE LED Down Light" which is made from aluminum and is available in nine different finishing options.
FX Luminaire PS 6 LED In White Gloss It is built to allow for up to 9LED and functions magnificently in both tight spaces and out in the open. Customers use this particular outdoor landscaping light to create both ambience and boost area function - it also successfully mimics the effects of natural moonlight. The fixtures are all forged with die-cast aluminum and come with two-layer marine-grade anodization and a powder coat finish. The DE also has color temperature filters, phase and PWM dimmable options, ProAim adjustability, and is compatible with Luxor technology. Finally, it runs on 10-15 V input voltage and has 1, 3, 6, and 9 LED options available.
Path Lighting
Many property owners here in Southern Ontario are always on the lookout for professional-grade path lighting options. FX Luminaire has this covered as well, as their line of outdoor path lighting products provide consumers with a wide array of styles, finishes, and material options to suit every landscape.
This type of lighting is used mostly for safe illumination of walkways and landscape edges while also providing enhanced ambience. The top-selling "DM LED Path Light" is a big hit with Blue Jay Irrigation customers, as it comes in 13 different styles and is made from a long-lasting copper material. FX Luminaire really took timeless and elegant fixture style to the next level with this particular product, as it has drawn comparisons to certain Frank Lloyd Wright architecture and the Ryoan-ji Garden in Kyoto. It provides property owners with shape, function, and a classic style that will look great for decades. Like all other FX Luminaire products, it is compatible with Luxor technology, comes with color temperature filters, uses integrated LEDs, and is phase and PWM dimmable. FX Luminaire also provides fantastic outdoor wall lighting options that enhance safety, define edges, and greatly enhance setting ambience. They are also extremely energy efficient. The "MS LED Wall Light" has been an immediate hit with customers, as it provides a great mixture of style, energy efficiency, and long life. They are made from a combination of either aluminum or brass and feature a wonderful powder coat finish.
Control & Power Units
On top of all their award-winning lighting systems, FX Luminaire also offers many great power and control units that nicely complement all of their wall, up, down, and pathway lighting options. They all serve to help consumers really get the most out of their outdoor landscape lighting.
It's as easy as a push of a button from your cell phone - total control is at your fingertips 24/7. The previously mentioned Luxor app and control unit allows you to change themes, modify light intensity, shift colours, dim zones, and even group vignettes.
We're Here To Help!
As stated previously, we are extremely honored to offer FX Luminaire outdoor landscape lighting options to our customers. All of our employees adhere to the following code of conduct when installing outdoor lighting for clients:
Treat all customers with respect and kindness

Conduct all business dealings in a legal and ethical manner

Be punctual to all appointments

Respond to job leads within 24-48 hours

Meet local and provincial licensing and insurance requirements

Provide each customer with a thorough proposal, including an explanation of all work and estimated installation time

Design premium quality systems and install professional-grade products that meet or exceed industry standards

Provide customers with a thorough walk-through of the new system upon completion of installation

Leave each job site in the best condition possible
Our team here at Blue Jay Irrigation can install, service, and maintain all FX Luminaire outdoor landscaping lighting products. All of our installation technicians have received hours of hands-on training to learn the best practices for installing and operating every FX Luminaire product offered here at Blue Jay Irrigation. This knowledge and experience is definitely invaluable when customizing, installing, and maintaining FX Luminaire products. We're confident that we are the right company for all of your irrigation and landscaping projects - let our experienced and dedicated group of field technicians help you with all of your residential or commercial needs. Focused on the city of London, Blue Jay also provides service to other parts of Southwestern Ontario including Brantford, Cambridge, Goderich, Guelph, Ingersoll, Kitchener, Niagara Falls, Stratford, Waterloo, Windsor, and many, many more. Contact us today!