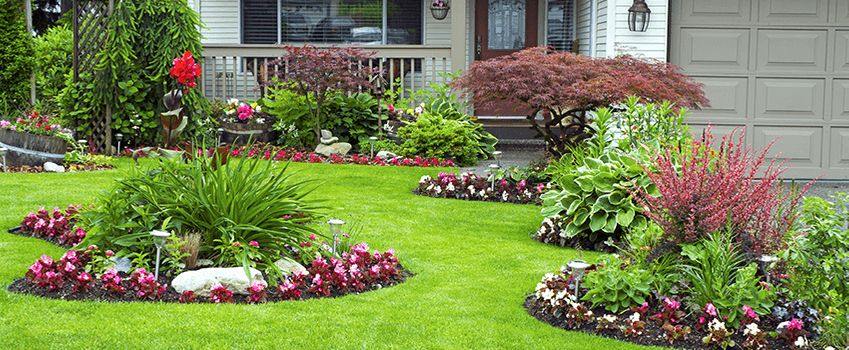 Investing time and effort into your front yard can change the whole look and feel to the exterior of your property. Whether you're looking to sell in the near future, or you want your home to be the envy of the street, here are some easy and impactful ideas to improve your front yard.
The trees you should plant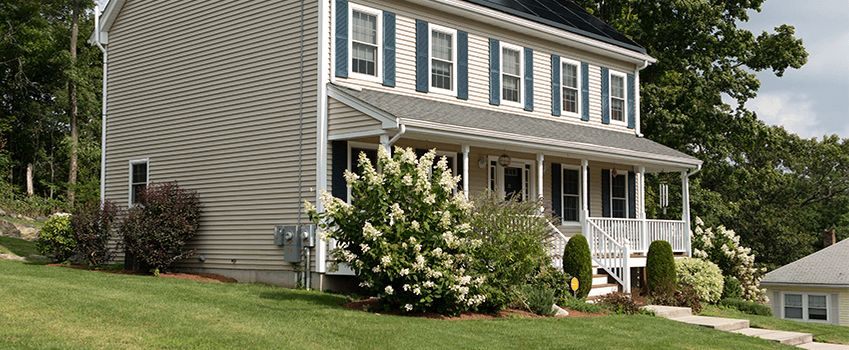 There are many suggestions for which plants and trees you should have in your front yard, but it really depends on what you like, and the level of maintenance you want to commit to. When choosing which varieties of greenery you want to use to spruce up your yard, have a solid plan and layout of what you want and where. If you wish to add pops of color, research and choose the plants with the hues you want. Some of the most recommended are:
Deciduous Trees
Evergreens
Berms
Herbaceous Perennials and Trees
Lavender Twist Redbud Tree and a Laceleaf Weeping Japanese Red Maple
Boxwood Shrubs
Hydrangea Bushes
Rose Bushes
Tackle your weeds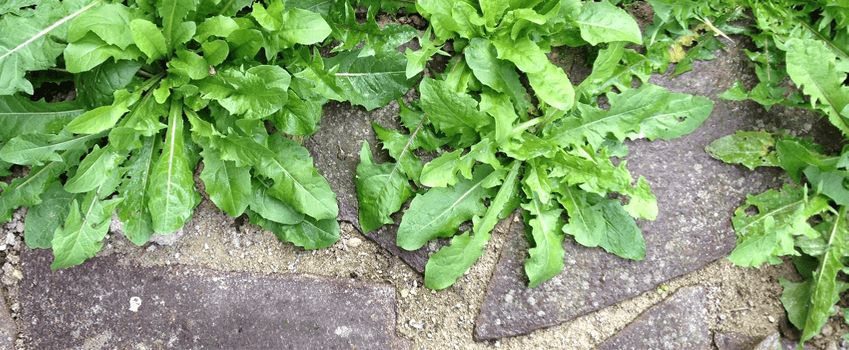 Not only are they unsightly, but they also steal moisture away from the grass and plants you are trying to water. When you pull them regularly, you help your other plants thrive. To deter them, use organic mulch as it helps the ground stay cool and direct the moisture to where you want it most.
Taking care of your lawn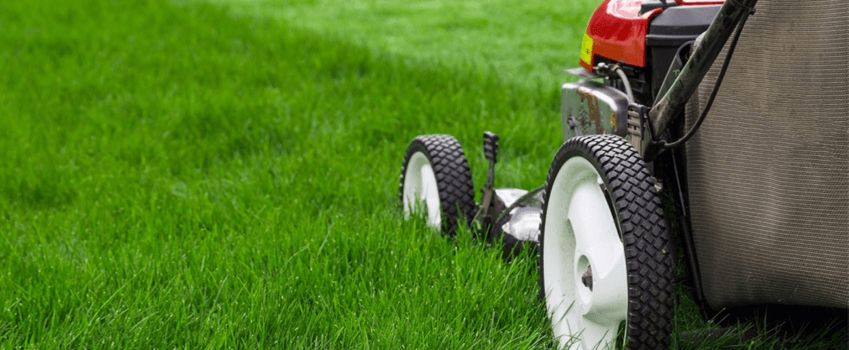 Watering your lawn during the morning will help protect it from the midday heat. If you do this regularly, along with general maintenance, you will keep your grass looking pristine. Seven general tips include:
Mow your lawn high because leaving the extra length promotes growth.
When you water enough to get to the deep roots, but not too often, it will promote growth.
Feed your lawn with compost and leave your clippings.
In the fall, aerate your soil.
Put new seed over thinned out or patchy areas.
Put in a pathway on high traffic areas where the grass quality declines.
Check on your lawn often to ensure it's at optimal health.
Read our detailed lawn care guide to achieve and maintain the perfect lawn all season long!
Use your front porch to your advantage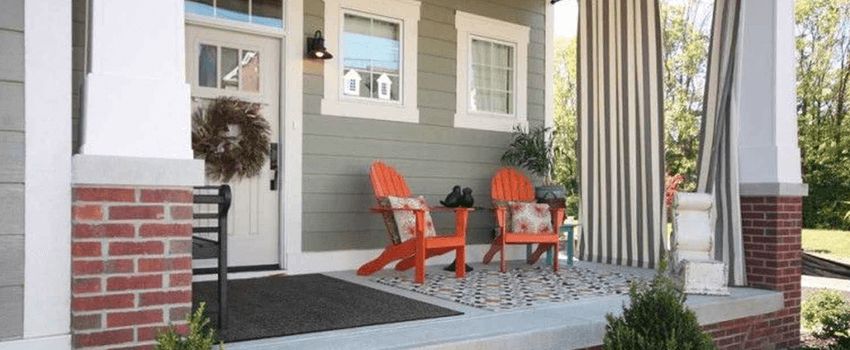 You can add potted plants, green garland, extra lighting, front porch bunting, or other details that make your home look peaceful. If you have a large front porch, consider adding a seating area for you to relax and have your morning coffee.
Add a border to your flower beds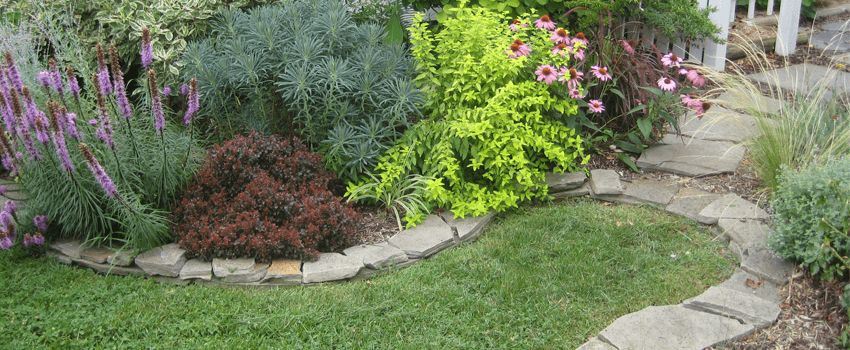 One of the most affordable do-it-yourself projects to take on is building a border around your flower beds. A stone border with added mulch can change the whole look and feel of gardens large and small. Staggering the height of beds can add a luxurious feel and add depth to the yard.
Disguise your AC unit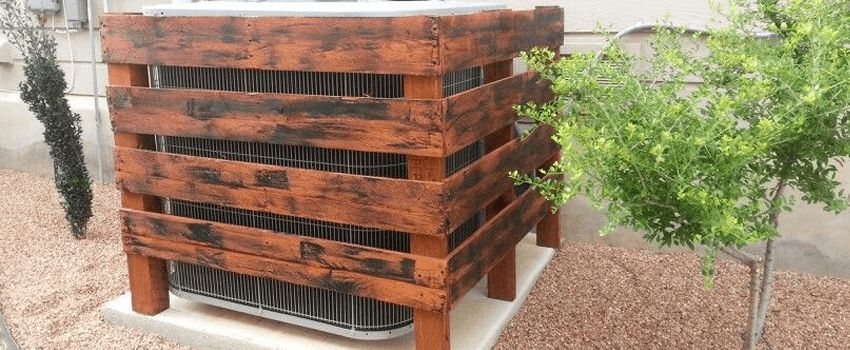 While central air conditioning is a fantastic thing, the unsightly unit on the side of your home can be displeasing to the eye. Building a cover for it out of a lovely wood that is fence-like or a screen with proper airflow can be a great trick to hide it out of sight.
Disguise your garden hose
Just like your AC unit, if your garden hose doesn't have a proper home, it can be an eyesore and make your yard look a little disorganized. There are plenty of excellent tutorials for great garden hose homes that can add a little something to your yard. Whether it's a wooden box with a potted plant on top or a decorative holder, you'll inspire all the neighbours with this little trick.
Build a pathway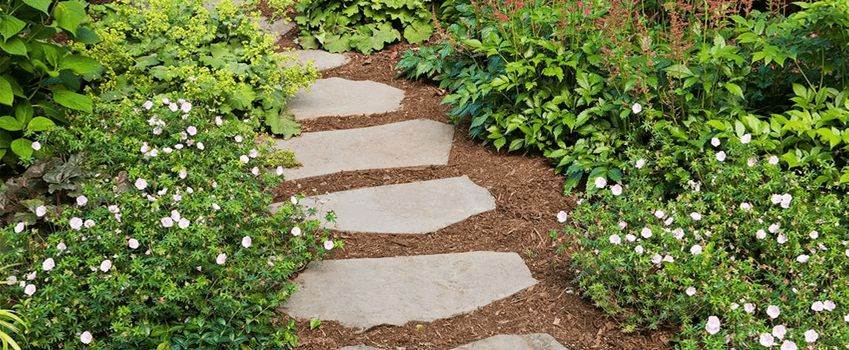 On the most traveled pathways through your yard, both front and back, the grass will start to become brittle and damaged. Putting a walkway is beautiful and saves your lawn. Using slate, concrete, wooden slabs, or giant stones are all appealing solutions that can help tie the whole look of your yard together.
Add some light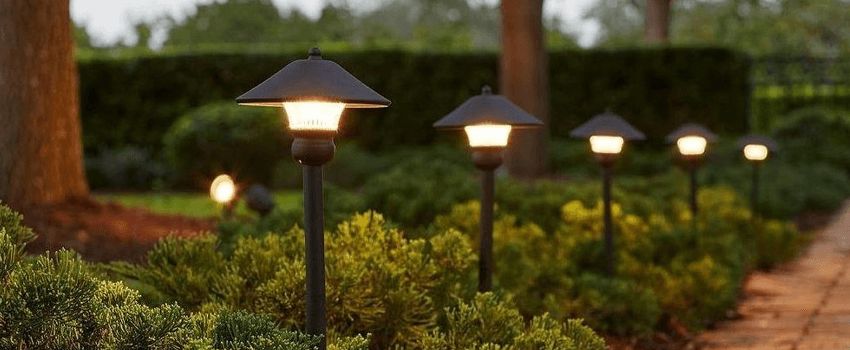 Adding solar lights along your walkway will brighten up your yard, increase visibility, and do so without using electricity. Make sure they are spaced appropriately so that their lights slightly overlap, which is typically every three to six feet. There are so many great lighting options that don't involve your annual Christmas lights!
Check out our landscaping lighting guide for ideas!
Decorate with rocks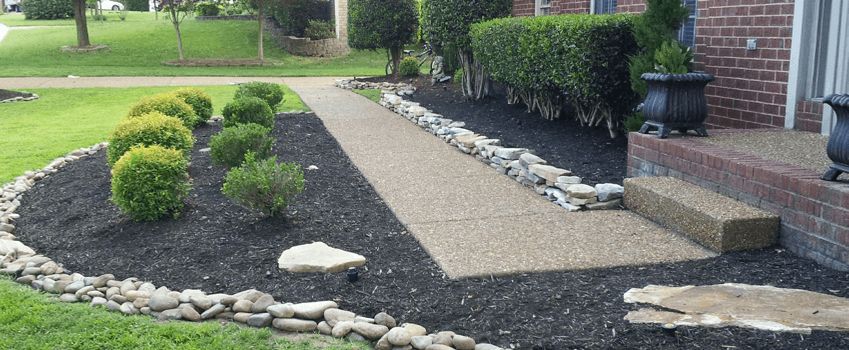 You can use rocks to create a retainer wall, build a border around your vegetables, or even just as little decorations on their own. Rocks add a little something extra. If you want to create a small pond or a DIY water feature, rocks can help. If you don't like the way mulch looks, you can even use small rocks and stones.
The little details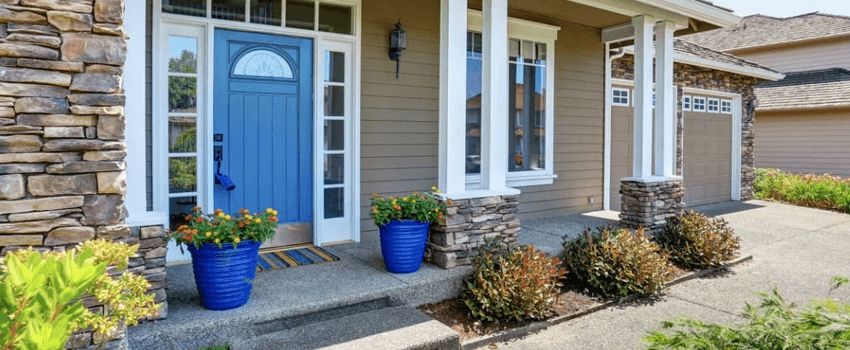 Choosing a door colour that is unique can be an excellent way to boost your curb appeal. Whether it's a dark navy blue, bright red, or soft blush, it's sure to draw some attention. Spruce up your mailbox by giving it a fresh coat of paint. Make sure your home's exterior has been cleaned, windows painted, etc. The finer details matter when it comes to the bigger picture and the overall ambiance of your front lawn.
There are many small and affordable investments you can make, along with a little creativity and elbow grease to make your front yard shine this spring and summer and even into the fall.