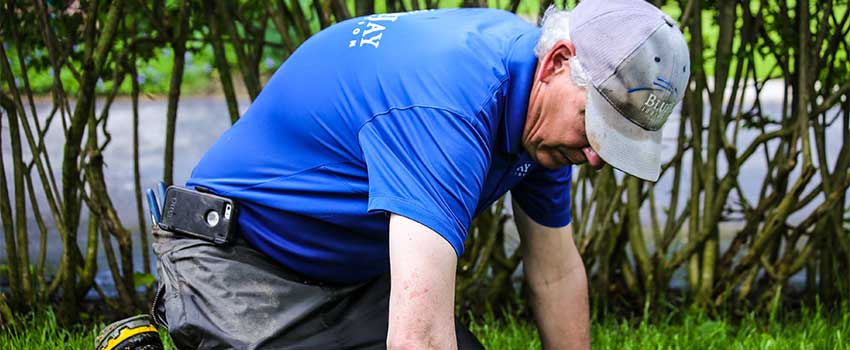 Installing an irrigation system
properly offers many benefits, including watering more efficiently and conveniently, and increasing your property value. However, choosing the wrong irrigation contractor can lead to an inferior system, water waste, property damage, and huge expenditures to correct problems.
Obviously, it's much wiser to identify the right irrigation company from the get-go. Experts recommend looking at the following factors to determine whether a company is the best choice for your irrigation project.
Extensive Experience
Experience definitely counts when choosing an
irrigation company
. A seasoned irrigation company has worked on properties in your neighbourhood for many years and knows what to expect. They understand local bylaws, permits and material requirements, soils, microclimates, and regional weather challenges.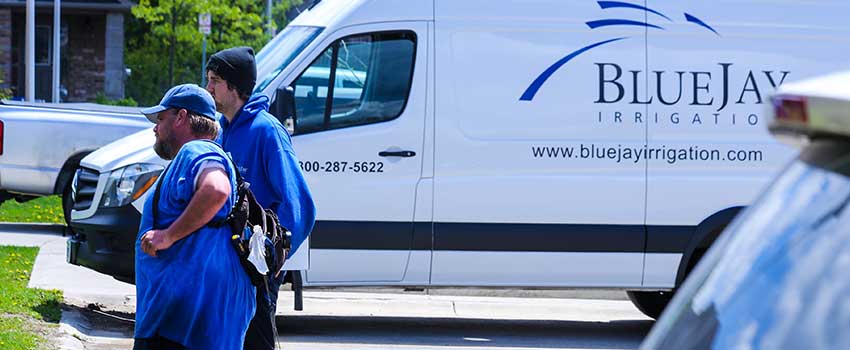 They've also used countless irrigation systems and know sprinkler heads, controllers, and backflow valves. They understand what works best for your landscape, how to design your irrigation system to minimize costs and maximize efficiency, and what to avoid.
Don't judge a company on price alone. Fly-by-night irrigation companies are everywhere, and they often attract customers with low bids. Unfortunately, low bids usually mean cut corners and inferior systems.
Ask the company how long they've operated under their business name. You'll want to choose a company with a long track record of serving customers in your area well. Five years is okay, ten is better, and anything over 20 shows they're here to stay and they're doing things right.
Expert, Well-Rounded Team
Every irrigation project differs, so your irrigation contractor must have a wide range of employees with various skill sets and levels of expertise. Large projects demand ample personnel, including strong supervisors to ensure a smooth installation process.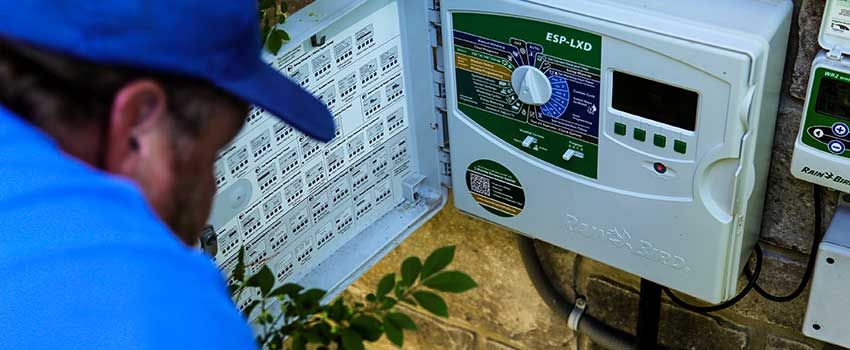 A good irrigation contractor must also use reliable subcontractors for work beyond their expertise. They should be able to confidently subcontract work such as boring and tunneling as well as electrical and plumbing needs. Ask them which companies they use and how long they've worked together. Long-standing relationships show financial stability and a strong, healthy business.
Adequate Resources
It's easy to build a cheap website, so don't rely on this alone when accessing an irrigation contractor. Instead, ensure the company has a business listing in your local telephone directory and they include this number on their website.
Look for an irrigation contractor who has a physical office you can visit, with posted office hours and administrative personnel. Quick and easy customer contact indicates a responsive, responsible contractor.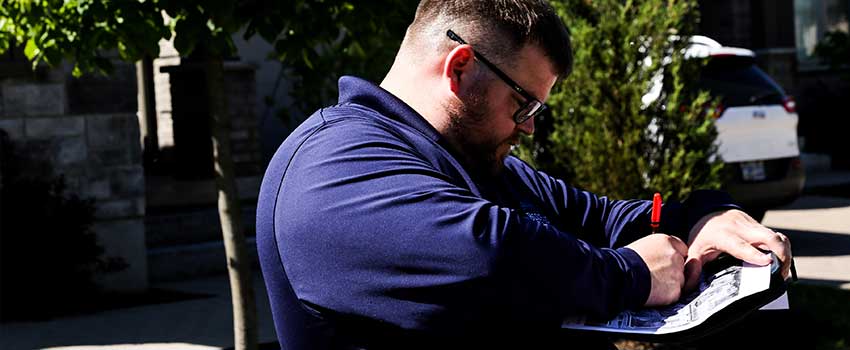 Call or email them and ask for a free quote and discuss payment options. Avoid contractors that only accept cash payments. Reputable companies offer credit options so you have recourse if you have a concern.
Properly Insured
Ask a prospective contractor to see their
Workers Safety Insurance and Board standing Certificate of Clearance. WSIB coverage is a mandatory requirement for all irrigation contractors in Ontario, except solopreneurs.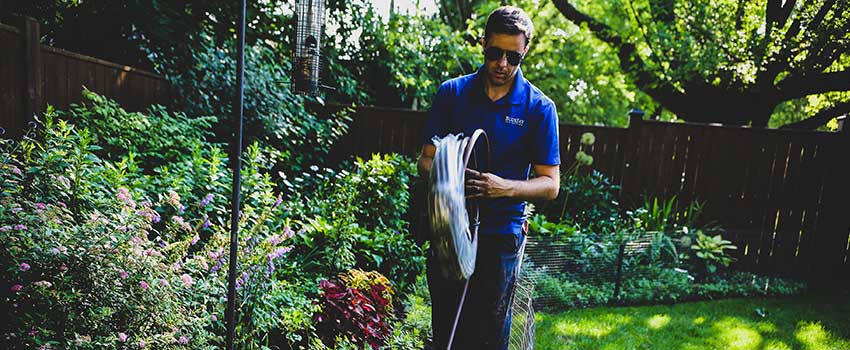 This coverage provides financial compensation and medical coverage to workers if they're injured while working on your project.
Additionally, ask to see their Certificate of Insurance to prove they have liability insurance. The certificate should state their company name and address and prove they carry at least $1 million commercial general liability, including bodily injury and property damage coverage. Check the effective and expiry dates of the policy too to ensure it is active.
Industry Education & Certifications
Unfortunately, not all irrigation companies are professional. Some stay on top of industry trends, new products, or superior installation techniques, while others just install pipes and sprinkler heads.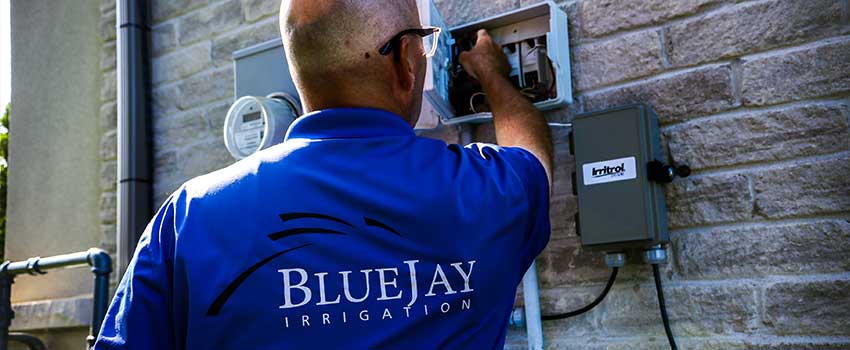 Education and professional certifications say plenty about a business. First, it indicates they're willing to improve their products and services, which ultimately benefits you. Second, it indicates they're not afraid of scrutiny and willing to stick to guidelines. Finally, it shows they're committed to their industry and proud to represent their community.
Look for an Ontario irrigation contractor that belongs to industry organizations with certified employees:


Landscape Ontario

(LO) is the leading horticultural trade association in Ontario for irrigation companies. Members follow a strict code of ethics and professional conduct.




The

Certified Irrigation Contractor

(CIC) designation by

Irrigation Association trains professional irrigation contractors in all aspects of irrigation installation, maintenance, and repair.




The

Certified Irrigation Technician

(CIT) designation by Irrigation Association establishes the skill standards for professional irrigation technicians. Upon completion, they can install, maintain, or repair systems.



Good Testimonials & Reviews
Check potential companies through the Better Business Bureau. Look for at least an A, but preferably an A+ rating.
Google Reviews, Facebook and Twitter are also excellent sources for information. People are often very candid online and their comments can tell you plenty about whether the business replies promptly, if they're friendly, and whether they go the extra mile to satisfy their customers.
Most importantly, ask the company to provide you with a list of recent clients. A reputable irrigation company is open to comments, good or bad, and continually strives to improve.
Detailed Written Contract
Reliable contractors offer a free quote followed by a detailed written contract. It protects you and eliminates misunderstandings.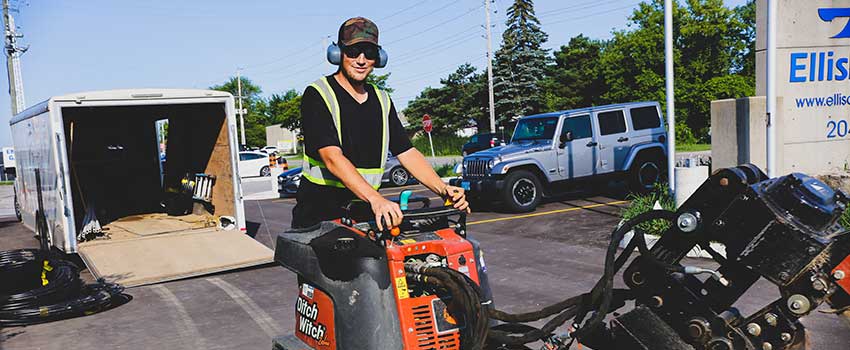 The contract should include all job details such as the materials and labour, completion dates for phases of the work, and payment schedules. It also spells out who is responsible for what, such as locating underground services, obtaining permits, etc.
A good contract also describes how the contractor obtains approval for changes and the costs of any extras you add to your system.
Written Guarantee
A reputable contractor guarantees the products and services they provide for a specified time. They should provide you with a written document that specifically describes the scope of their guarantee, what to do if you have a problem, and the end date of the coverage.
Offers Maintenance Services
Protecting your investment with scheduled irrigation maintenance makes economic sense. Seasonal checkups offer an opportunity to adjust your controller to reflect climate changes, and adjust run times and watering frequencies.
Technicians check for leaks, test sprinkler heads to ensure uniform coverage, adjust zones to prevent runoff, and make recommendations if they detect potential problems. Before winter arrives, they'll also drain the system and blow water from the lines to prevent damage.
Of course, even the best irrigation system needs occasional repairs. Parts wear and sometimes damage occurs due to activity on the property. A good irrigation contractor should offer affordable maintenance package options and repairs too.
*****
Follow these helpful tips and you'll greatly increase your chances of finding the right
irrigation company
for your project. Talk to their representative, ask plenty of questions, and discover how they treat their customers.
If you've done your homework and they feel like a good fit, detail everything in a written contract and let the work begin. No more hauling hoses around or wasting water. A well-designed, efficient irrigation system makes caring for your property convenient and worry-free.