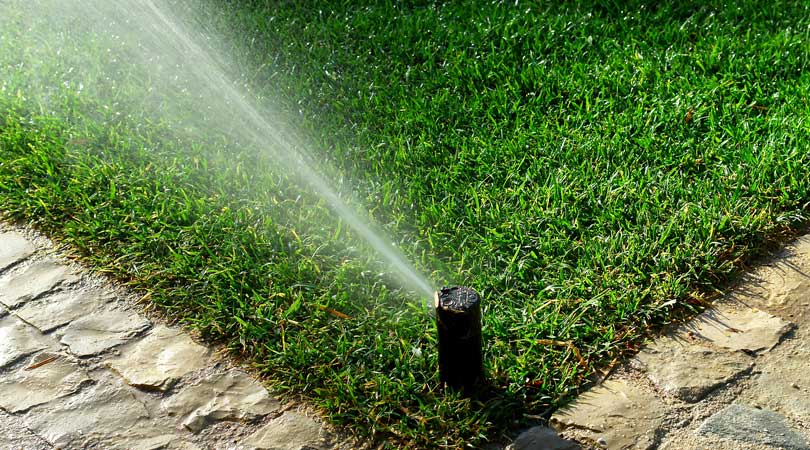 Adding curb appeal to our home is something that we all strive for but it can be one of the most difficult things to achieve. A flawless lawn will be greatly admired by your neighbors if you put the effort into looking after it. A lawn sprinkler system is the best option for keeping your outside space looking green and healthy all summer long and can be suitable for all budgets.
If you are contemplating investing in a lawn sprinkler system but are not sure if it is the right option for you, you may want to consider the following factors.
Related Article: Achieving and Maintaining the Perfect Lawn: Complete Lawn Care Guide
Water Usage
As responsible homeowners, it is important to think about how much water we are using and how that impacts the environment. We may think that hand watering our lawn and plants will use less water but that is not always the case. If you only have a small garden or just a few shrubs and flowers then, of course, it makes sense to use a watering can. On the other hand, if you are using bucket loads of water every day to keep your gardens in tip-top shape then it is time to reconsider.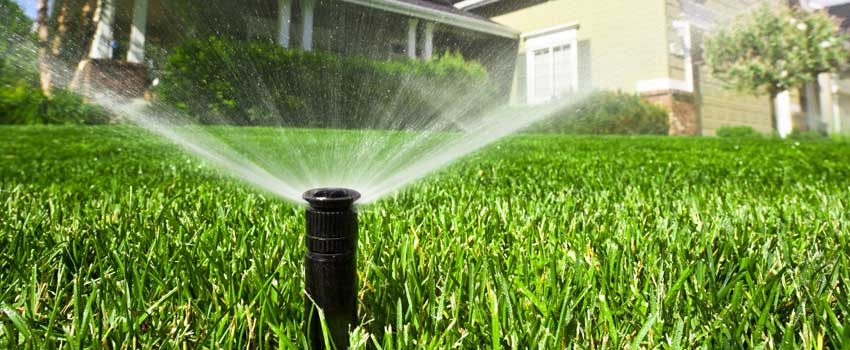 An automatic lawn sprinkler system can save you water as they are designed to use the exact amount of water that is necessary. At Blue Jay Irrigation, we carry out a full survey of your lawn and gardens to ensure that we install the correct system for your needs. This means that there is minimum water waste as all our systems our eco-friendly. There will be no more forgetting to turn the hose off or taping up leaking pipes; a sprinkler system will do it all for you.
Saving Money
Summers in Ontario can be hot and humid which does not bode well if you want lush lawns and fruitful plants. This means that a lot of water needs to be used in order to keep all the greenery alive, which can be expensive. As explained above, using a sprinkler system can save water which in turn will save you money on water bills.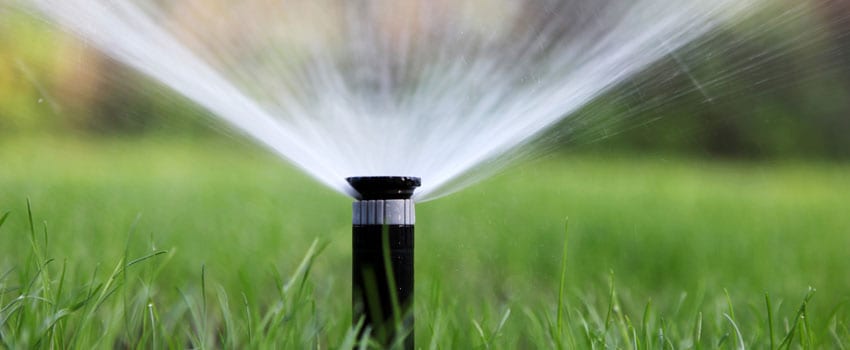 Are You Spending Too Much Time Watering your Lawn?
As well as the environmental impacts of hand watering, you also need to evaluate how much time you are spending watering your lawn. If the answer is a resounding "too much" then it is time to speak to an irrigation company. Instead of taking several trips to the tap every morning and evening you can simply set a timer on a sprinkler system to do all of the hard work for you. As a timer can be set to turn sprinklers on and off you do not have to rush home from work or vacation to ensure your grass does not dehydrate during hot weather.
Improved Soil Quality
You may be managing to keep your lawn looking green and healthy by hand watering but do you know how this method is affecting your soil? It is essential that the soil maintains good levels of moisture at all times if you want a truly healthy lawn. When soil is packed full of nutrients you will reap the rewards through the flowers, plants and vegetables which it helps grow all year round. Effective watering and management of moisture levels will also ensure that weeds are controlled as much as possible, which is music to the ears of garden lovers.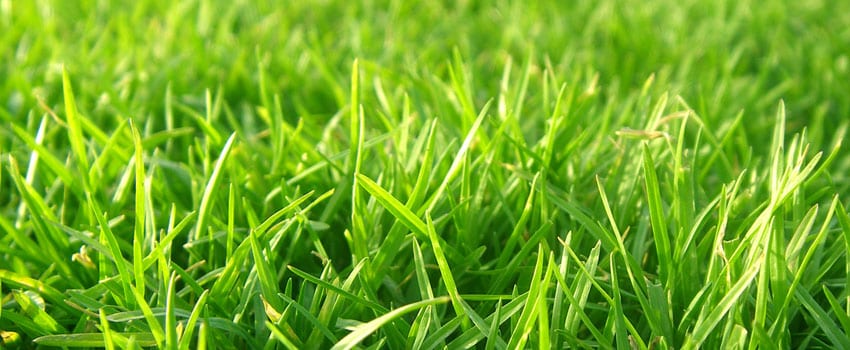 Embracing Technology
Gone are the days when you have to manually turn on sprinkler systems or fiddle with different water schedules for use at different times of the year. If you are a fan of technology in the home then you can embrace the use of technology outdoors too. With smart lawn sprinkler systems, you can enjoy full control of the watering of your garden, some even going as far as to access weather reports so that they know how and when to water your lawn. There is no risk of over or under watering your lawn and plants when using automated systems and there are many options to suit all budgets.
Thinking About Winter?
It is easy to equate sprinkler systems with summer but your garden is something that you should think about all year round. Many homeowners become complacent during non-summer months, especially those living in an area that experiences lots of rainfall.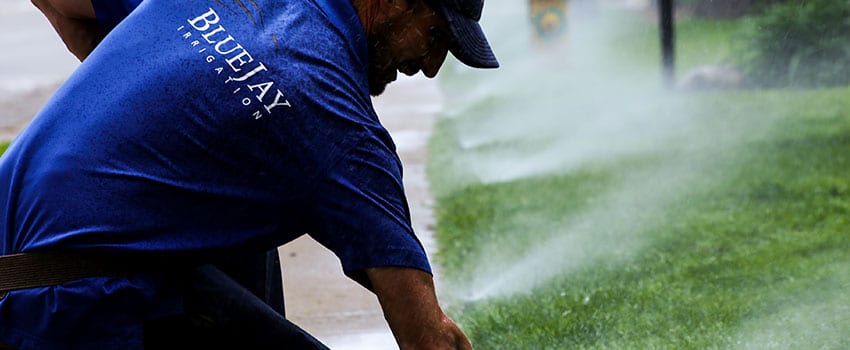 Here at Blue Jay Irrigation, we offer advice on how to look after your lawn in winter and how to best manage your sprinkler system during colder spells. Protecting your sprinkler system in winter months is essential as you do not want to risk damage to pipes or sprinkler heads. A full maintenance plan can be put into place when purchasing your system so that you do not have to worry about your system breaking down completely.
Increasing the Value of your Home with A Sprinkler System
A good lawn sprinkler system will increase the value of your home as a beautiful garden and low maintenance is a large factor when buying a house for many Canadians. If you are renovating your home in preparation to sell it, then it is wise to install a sprinkler system before any other work is carried out.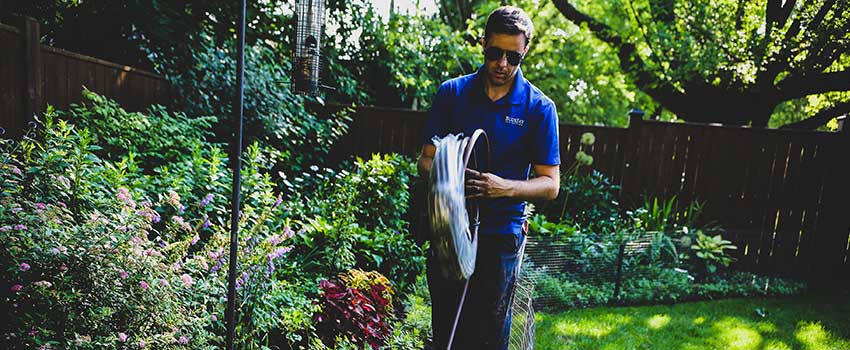 Conversely, if you have just bought a new home and are unsure whether or not to install a sprinkler system straight away, then it is wise to talk to Blue Jay beforehand to discuss your options. If you are looking to complete a large landscaping project, that is the ideal time to talk to Blue Jay as an irrigation system will be essential to keep the new landscaping thriving. We can take your landscape plan and create a comprehensive irrigation design to ensure your new landscape will be watered effectively and efficiently. We offer a free quote for all of our customers and there is no pressure to purchase with us once you have received your quote.
Choosing the Right Irrigation Company
As with many home improvements, it is important to carry out research on where to purchase goods and which contractors to use to carry out work. Choosing the right lawn sprinkler system company is something that you should give serious thought to if you want to experience a hassle-free experience from the beginning to the end. It is critical that when choosing an irrigation company that they offer a full lawn sprinkler service as it is best that a professional completes the installation as opposed to trying your hand at DIY.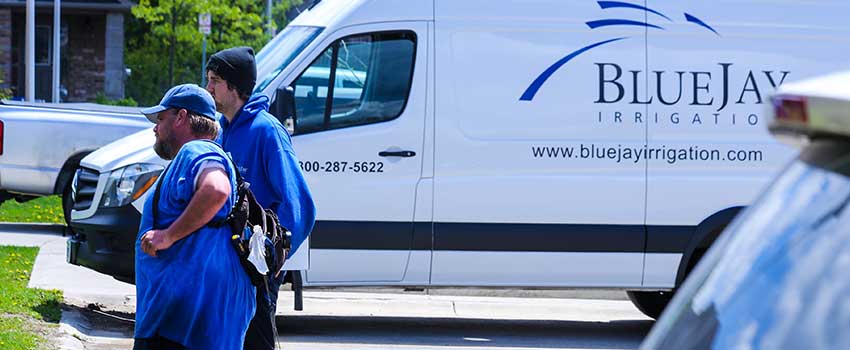 Speaking to neighbors, friends and family is one option, as word of mouth goes a long way when it comes to feeling that you can trust a company. Blue Jay Irrigation has been installing sprinkler systems in Ontario for over 30 years and we have many happy customers who have written testimonials that attest to our professionalism. Our products and services are fully insured, we are Rain Bird Select Contractors, Hunter Preferred Contractors and we are proud members of the Irrigation Association & Landscape Ontario.
Choosing the Right Irrigation System
If you are unsure what sprinkler system is best for your home and you are feeling overwhelmed by it all, Blue Jay Irrigation is always available to help you choose the right system for your home. There are four main types of irrigation systems to choose from: surface irrigation, sprinkler irrigation, drip irrigation and blended irrigation, all of which can be discussed with our team of professionals.
When it comes to irrigation there are a number of different products that can be used depending on the layout of your gardens and lawn. Different water pressures and the design of your landscape will influence what type of sprinkler system you need and you may need to adapt your system over the years if you make changes to your home. If you have an existing sprinkler system that you feel is not quite doing the job that it once was, we can come out to your home to assess what upgrades can be made to take the stress out of gardening.
After Service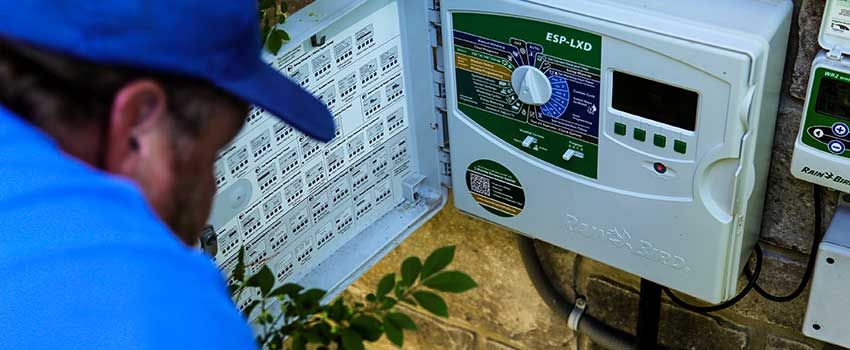 It is imperative that when carrying out research into lawn sprinkler systems that you ask questions about warranty and aftercare services. We ensure that we buy high-quality products that will stand the test of time, even in the most severe of weather, but a regular maintenance program is still required to ensure your system is working efficiently and effectively. If any of our products encounter problems, our maintenance services will get your system back up and running in no time so that your lawn is not affected. Regular maintenance on your system will also prevent future larger more expensive problems with your irrigations system in the future.
If you are still unsure whether a lawn sprinkler system is the best for you and your home, our friendly Blue Jay Irrigation team are happy to offer advice. We can talk to you on the phone or come out to your home to carry out a full survey and talk you through a range of options that we feel will be best for your lawn.