Hunter Irrigation Systems
Hunter irrigation systems are one of the leading manufactures of irrigation systems all over the world. They have systems for golf courses, professional sports teams and school campuses. Lucky for you, you can have the same level of professional-grade irrigation installed in your own home.
Hunter irrigation has been providing people with quality irrigation and sprinkler systems for decades and they take great pride in their products. They have thrived and adapted to the modern world and created new products to continue to help their customers.
The history of Hunter
Hunter irrigation systems have widely been considered as the highest standard for watering systems that are available on both the professional and commercial markets. The company has been open since 1981 and it was founded by Edwin J. Hunter with help from his sons, Paul Hunter and Richard Hunter. The Hunters developed the first pop-up sprinkler and that technology is still widely used today for professional settings.
By 1994, the company had started to expand its product line to include long-distance rotors, sprays, valves and controllers. At this point, Edwin's son Richard took over the company and it continued to flourish. The company is now being run by the son of Richard, Greg Hunter and the product line has now increased to include all kinds of high-end equipment for everyone's irrigation needs.
The company holds 250 trademark patents along with 40 trademarks so they are one of the best companies for new and exciting technology. They have recently released a new line of eco-friendly irrigation systems that are incredibly popular to keep up with the growing trend towards eco-friendly lawn care. The company has manufacturing plants in San Marcos, California and Tijuana, Mexico along with offices overseas in China.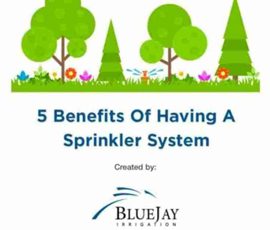 Related
5 Benefits Of Having A Sprinkler System
Hunter Irrigations Best Selling Products
Hunter has a large number of amazing products that are popular with all kinds of different users. They have parts for your entire irrigation system that work together to provide you with the best possible care for your lawn or garden. Let's take a quick look at some of the products that Hunter Irrigation carries.
Rotor Sprinklers: If you enjoy hitting a few balls on the golf course then you've probably seen your fair share of rotor sprinklers. These are sometimes called "pop-up" sprinklers and they are used for wider areas that need a large amount of spray. These sprinklers can range between 15 and 160 feet in spray so you have plenty of different ways you can use them.
MP Rotator Nozzles: These nozzles are the perfect replacement for your traditional sprinkler heads for anyone who's looking to conserve water. This unique product features multi-trajectory rotations streams that provide you with water at a steady rate. This allows the water to be absorbed into the soil at a gentler rate and they can save you up to 30% in your water consumption.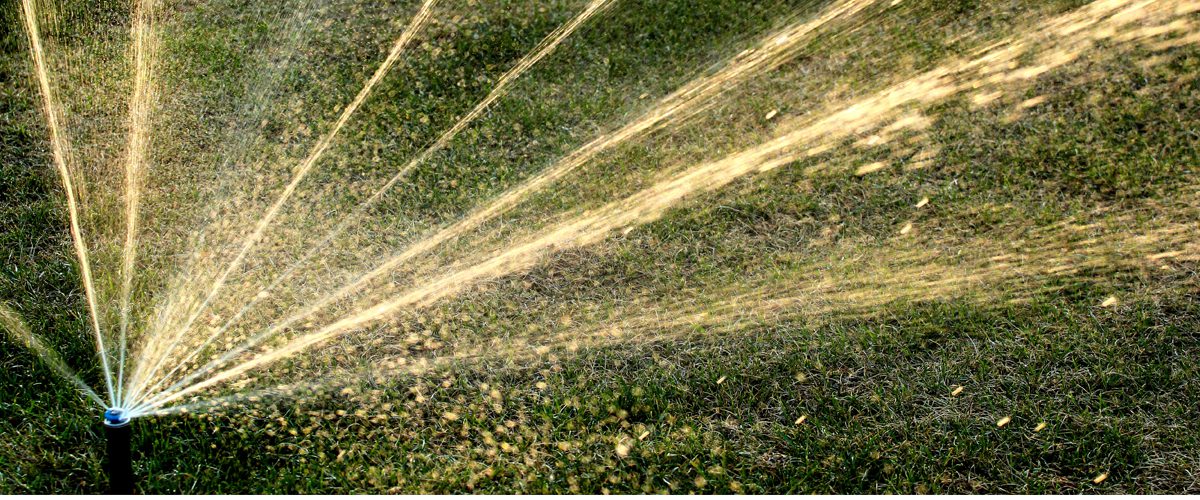 Hydrawise Systems: Hydrawise systems are wifi-enabled water management systems that lets you control your irrigation system from the palm of your hand. Simply download the Hydrawise software and connect it to the system and you're ready to go. These are very handy and it's a great upgrade to add to your home if you are looking for a smart home upgrade to help increase the value.
Hunter's Eco-Mat: The eco-mat is one of the best things to consider if you are looking for low-level irrigation or "micro-irrigation". The fleece mat is laid under the soil or garden and it allows you to distribute water directly to the roots instead of letting it drip down from a traditional sprinkler. This way you can conserve water while you keep your plants or lawn as healthy as it can be.
Sensors: Have you ever wanted your irrigation system to become smart enough to turn itself off when it's not needed? A sensor is the key to making your system work for itself by shutting down if it detects rainy, windy or freezing weather. For anyone who wants their system to work only when it needs to and prefers a low-maintenance irrigation system, adding some Hunter Irrigation sensors is a great idea. The sensors will also turn themselves off if they detected that the moisture level is already good which will eliminate wasteful watering.
Water management software: If you have a large piece of property that you need to be irrigated then you are going to want as much control as possible so you can keep your water usage in check. Hunter Irrigation has its own user-friendly water management software that you can install on your PC which will allow you to control all of the sprinklers installed on the system. This is a bit of an upgrade to the Hydrawise app and it's ideal for anyone that needs to monitor their water usage for a big property.
Controllers: Another way you can control your irrigation system is by using timers. These timers can be set easily and changed to suit whatever weather is approaching. They have many different presets that you can use for your schedule or you can program your own so you won't have to worry about your system while you're away.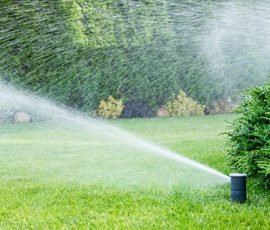 Related
Irrigation Systems Are More Affordable Than You Think, Here's Why!
Hunter Irrigation vs other products
Any irrigation expert will tell you that Hunter is the top of the line when it comes to sprinkler systems. In many different tests and reviews, Hunter is always above the rest for its quality and performance. The company's products and systems are used in professional capacities all over the country which means they are an excellent choice for a system for your property.
If you're looking for a professional quality system that will last you a long time then look no further. Talk to your local irrigation expert about installing a Hunter Irrigation system in your home today and you will be happy you chose the best. The company prides itself on offering you a great product and an expert will be able to help you find the perfect Hunter irrigation system for your home.