There are plenty of ways to take care of your lawn with a home irrigation system. Here are our top ten tips for keeping your lawn looking amazing.
Know The Different Watering Systems
There are several different types of watering systems.

 Homeowners can water their lawns by hand, which is time-consuming and can cause issues if not done correctly.

 Soaker hoses are another option that minimizes runoff, requires a manual turn on, and has a slow release.

 Homeowners can choose mobile sprinklers with automatic features to deliver an ideal amount of water to the lawn.

 Drip irrigation is an automatic home irrigation system that turns on when needed. It saves a lot of time and money.

 Finally, there are in-ground lawn sprinklers you can choose to add to a home irrigation system that allows for sprinklers to be automatic and hidden.

Watering by Hand
If you plan on watering by hand, the best way to do that is to water first thing in the morning before the hottest part of the day.
Give the plants' roots most of the water, as watering foliage is wasteful and can cause disease.
It would be best if you were giving your garden about one inch of water per week, and your grass should be around the same. The soil should be damp about four to six inches down.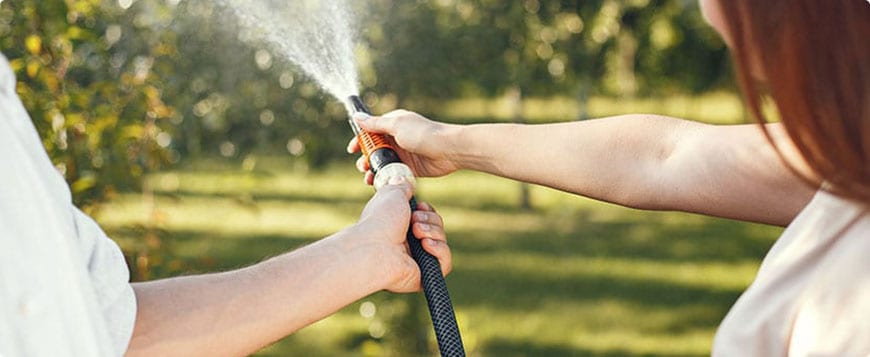 Soaker Hose
A soaker hose is typically used in the garden but can be used to water the lawn as well.
Placing the hose close to plants, under a bit of mulch, helps the water saturate deeper into the soil. After 30 minutes of watering, the soil should be moist, about twelve inches deep.
The addition of an electric timer is a great idea to avoid forgetting that it's running.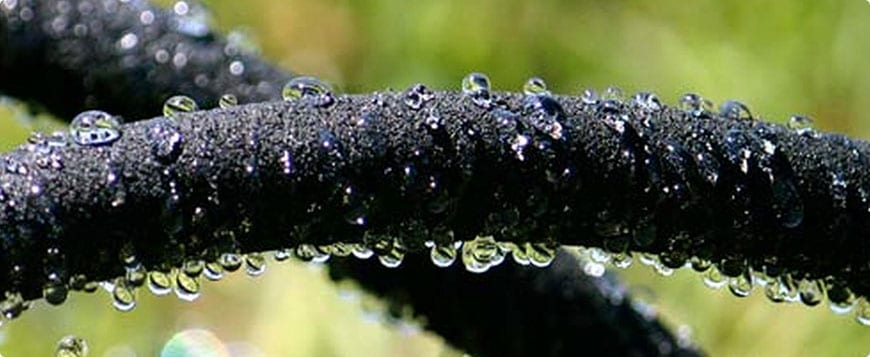 Timed Sprinklers
When using timed sprinklers, it's important to water in the morning so that foliage has time to dry before the heat of the day hits.
Setting a timer will help prevent overwatering, but you should water about one inch worth of water.
Adding a sensor will help prevent the timed sprinklers from turning off when it's raining.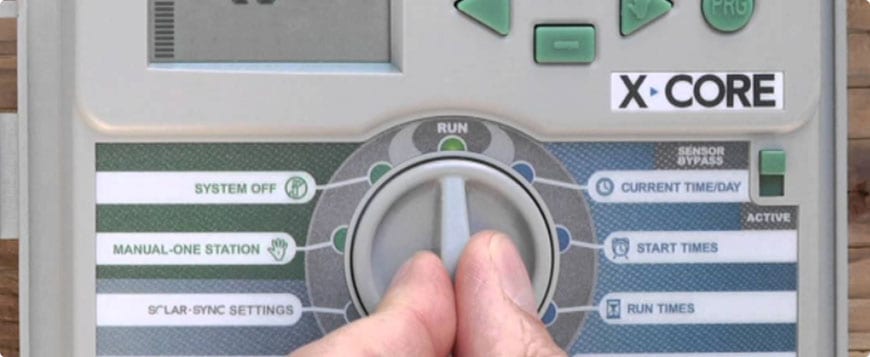 Your Water Flow
Regardless of your irrigation process, you will want to find out how your system works during the hottest months. Doing this will help you get the most out of your system.
Determining your water flow rate will help you decide the level of residential irrigation services you will require.
Individual sprinklers have different flow rates, depending on your climate and how much water comes out and the force.
Conducting a bucket test will help you find out the rate.
Using a 9-litre bucket, your exterior tap and a timer, put the bucket under the tap, turn it on full blast, and time how long it takes to fill up fully.
If you want to have a full irrigation system installed, you can have a pressure reducer installed if you water comes out too fast.
Picking the Right Products
Depending on what you're looking for, there are a number of products that can alleviate any manual watering.
For a lower cost, you can opt for a timer and traditional sprinkler, or if you're looking to make an excellent investment, choosing a home irrigation system can be a considerable time and money saver.
Depending on the ease of use, how much of your lawn you want to irrigate, the level of programming you want, and run times, there's an option that will work best for what you want.
Use an Irrigation System
Choosing to install an automatic home irrigation system or home garden irrigation system can be an excellent option for those who want to save money, keep their yard in the best possible shape, and not worry about having to manually water the lawn at the right time during the day.
Having a home irrigation system is the ultimate time-saver. There are plenty of options that come with all the bells and whistles.
Irrigation systems are the best way to avoid wasting water because they target the root system and it's fully customizable. Choosing water-efficient sprinklers and nozzles are a great option.
Working with a company that provides residential irrigation services can help keep your sprinklers and system working correctly.
In-ground sprinklers can become damaged from people walking through the yard, lawnmowers, or debris, so keeping them clean and in working order will help keep water usage down.
An irrigation system that is user-friendly and programmable will allow you to water different zones on different days without lifting a finger.
Home garden irrigation systems and lawn systems allow you to keep your watering on rotation, and your lawn will look the best it ever has.
Adjust to the Weather
As spring hits, your watering amounts will be significantly lower than the hottest summer months. During peak heat, your lawn and garden will require more water than any other time.
Using a programmable irrigation system will take out all the guesswork, as sensors will tell the system how much water your lawn needs.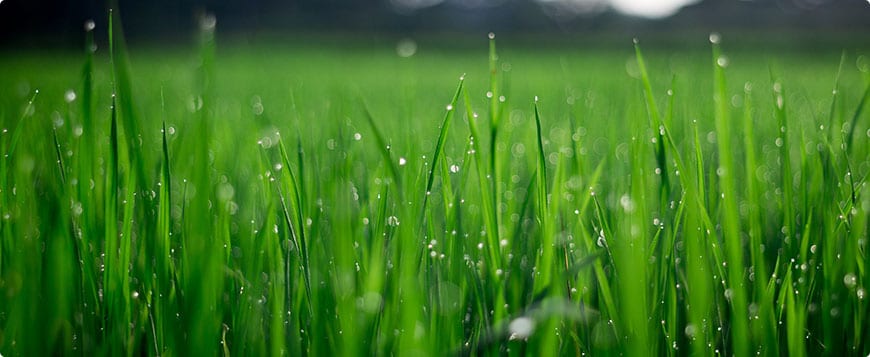 Sensors
Sensors for any home garden irrigation system or lawn irrigation system are essential.
Whether you opt for a fully-integrated system or just a timed sprinkler, having a sensor to shut off the system when it is no longer needed will help save your lawn.
When it begins to rain, or the soil is appropriately saturated is crucial. Sensors prevent wasting water, overwatering, damaging your lawn, or causing substantial water bills.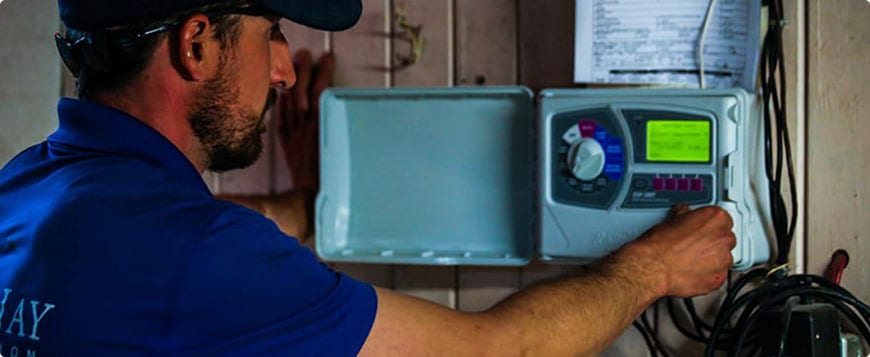 Winterize
When you invest in any home irrigation system or automatic sprinklers, you will want to winterize them each year.
Choosing a company that offers residential irrigation services to help ensure your system is adequately prepped for the cold weather is crucial.
Winterizing your system means that all the water is drained, in-ground lawn sprinklers are taken care of, any required maintenance is completed, and more. It ensures that your investment is not going to become damaged during the winter, causing expensive repairs.