Cost Of Installing Sprinkler System 
Irrigation systems have been around for millennia, and they continue to improve and become easier to use. There are plenty of great reasons to install an affordable irrigation system, but what is the actual cost?
The cost to install a sprinkler system can hold many people back from getting it done because it requires an upfront investment. If it doesn't fit into your budget, all the benefits in the world won't matter, but here are some of the numbers. 
While an irrigation system can be a complicated install depending on your property, it's not impossible to do on your own. It just won't have the professional touch. 
Home Advisor suggests that the average cost for a new sprinkler is around $2,430. You can find sprinklers on either end of the price scale, from a low $500 to the top of the line $4,500. 
The cost to install an irrigation system can run you anywhere from $1,750 to $3,400. There are plenty of factors that will impact the price of your irrigation system install, including hiring contractors, the type of system, permits, and the quality of the products you use. 
If you're not a seasoned pro with electricity or plumbing, searching "irrigation companies near me" will likely be in your future for those stages of the installation process. Hiring a company to take care of those two aspects will definitely add to the price tag. 
How to Budget for the cost to install a sprinkler system?
First and foremost, the cost of your basic drip irrigation system install will largely depend on the size of your yard. You want to ensure that the sprinklers cover the entire square footage of your property, so the larger your property, the more sprinklers you'll need. If you have any flower beds, slopes, or other landscaping details, this can add to the cost of your irrigation system. Having slopes will mean that you will want a controller that allows for even water distribution, so you don't end up overwatering certain areas.  
A significantly larger yard means you'll likely need to install more zones. Having more zones will increase the cost of your system overall. Suppose you only want to install one or two zones initially, to save on costs. In that case, you just need to properly add the option to the piping to add additional zones in the future. Planning out your install this way can be helpful for those who can't make a large investment upfront but want to start their irrigation system.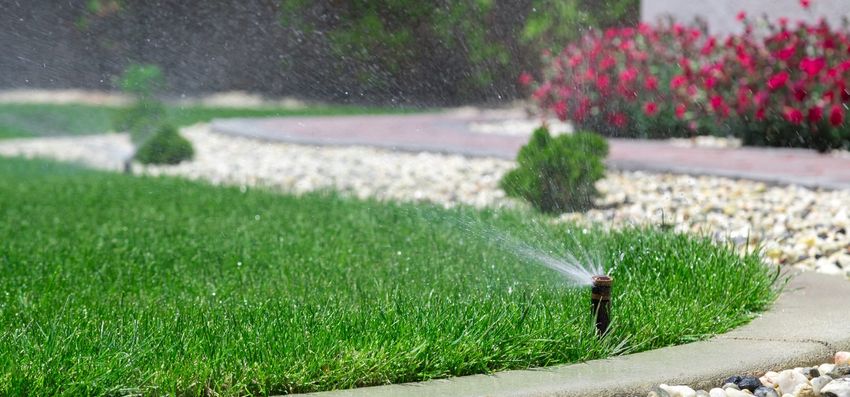 The soil condition in your yard will be another significant factor in the cost to install an irrigation system. Depending on the type of soil you have, it will impact the type of sprinkler head you need. Clay soil might fare better with a plastic nozzle versus sandy soil that requires a stainless steel nozzle. Naturally, stainless steel will up the cost of your sprinklers if you have sandy soil. 
The climate where you live will also impact the cost of your system. The needs of your lawn and garden will largely depend on your climate, the position of your home, and the type of plants you have. If your lawn is in direct sunlight, you can guess that it will require more water. Suppose you have plants that also require a lot of water to survive. These are all factors that you will have to consider when installing a dripline or bubbler. 
There are plenty of discount sprinklers on the market, but consider the long-term health of your irrigation system. Choosing the cheapest products to spend less money installing your system isn't always the best path. Choosing high-quality products that will last you a long time and won't cause you constant maintenance headaches is the best value for your dollar. You will likely end up spending way more overall with the discounted products rather than if you just spent a little extra money in the first place. 
If you're not an avid DIY'er, hiring a professional is likely your best course of action. Not only will they be able to expertly plan out your system, but they will also install it correctly. They also know what products are the best to use. It will cost you extra to hire a professional, but you won't have to worry about any heavy lifting. If there are any issues in the future or required maintenance, the installers can help take care of any of those issues. 
Additional costs that you'll want to budget for are materials like PVC piping that you'll use for the installation process. You may need to rent additional equipment that you might not have on hand, like a front loader, skid steer, and a trenching tool. These are necessary for the installation, and you can likely find them for rent at any hardware store. You will also need to repair your lawn after the installation is finished if your yard is already landscaped. You'll need to either re-sod or re-seed. You may opt for a local company to come to help you do that, which can cost a significant amount. 
If you want to have complete control over your sprinkler system, you'll want to invest in the technology to have access to it on your smart device. Doing so allows you to be able to turn your sprinklers on and off when you need to. It is great for weather changes if it's not automatically set up to do that already. 
How can Blue Jay Irrigation help you with your sprinkler system install?
Irrigation systems are our bread and butter. With over 5,000 completed jobs for happy clients, it's safe to say that your investment is safe with us. We can help you achieve that beautiful lush, green lawn you've always wanted, and you don't have to do any digging, plumbing or electrical work at all. We are masters of our craft for a reason, and we'd be happy to help you with your irrigation system installation. 
Adding Irrigation System To Your Home 
What are the benefits of adding an irrigation system to your home? We thought you'd never ask. 
Sometimes we don't have the time we need to take care of our yards properly. If you frequently travel, work long hours, or are busy living your life to the fullest, our yards may take a backseat. Modern irrigation systems can be set up automatically, so you never forget to water your lawn, garden, and shrubs ever again. 
Irrigation systems are effective. 
Your trees, shrubs, and flowers likely need more water than your grass does. With a traditional sprinkler or your hose, you may not provide the right amount of water to the right spots. Some spots may not receive any water at all. An expertly designed and executed irrigation system delivers water exactly where it's needed and to the most challenging locations. It can also take advantage of different sprinkler heads for different uses. 
Irrigation provides routine care.
If you are the proud owner of a green thumb and you have a garden that is the envy of your neighbours, you'll likely want to do everything you can to ensure it can maintain its health. Irrigation is excellent for plants because it can get to the deepest roots, allowing for growth to occur. 
Maintaining a watering schedule manually takes a lot of time, effort and can be quite labour intensive. Most of us don't have the time to be watering our lawns several times a day, especially during the changing seasons or after we've laid seed down. 
If you have a lot of land, it's even worse. A professionally designed irrigation system can take all that labour-intensive work out of the equation and leave you with beautiful grass that you never have to worry about.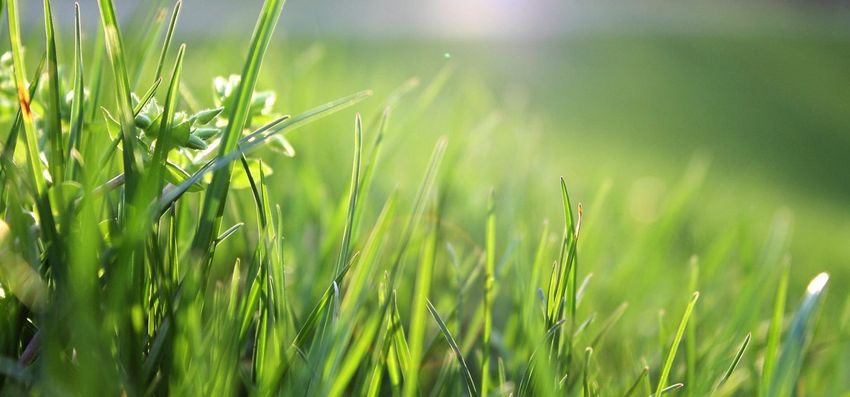 Irrigation can help you conserve water.
With increasing water rates in Southern Ontario, residents are always looking for ways to trim their bills down. When you set up your sprinkler and let it run for 30 minutes, you're not getting the most efficient watering, and you're likely wasting plenty of water. Since irrigation systems are more efficient, they can do a better job of watering your lawn. Some upgraded systems come with tools that can measure the moisture in the soil that will trigger the system to shut off. If your sprinkler is scheduled for a day it rains, it won't turn on at all. These features help prevent wasting water and high bills. 
If you're a Southern Ontario resident looking for the best irrigation system installation, look no further than Blue Jay Irrigation. Our team of Certified Irrigation Designers, Technicians, and Auditors allow us to provide the highest standard of quality and customer satisfaction. You won't be disappointed when you give us a call to have your new irrigation system installed. With over 5,000 jobs completed for happy customers, you'll wonder why you didn't call us sooner.