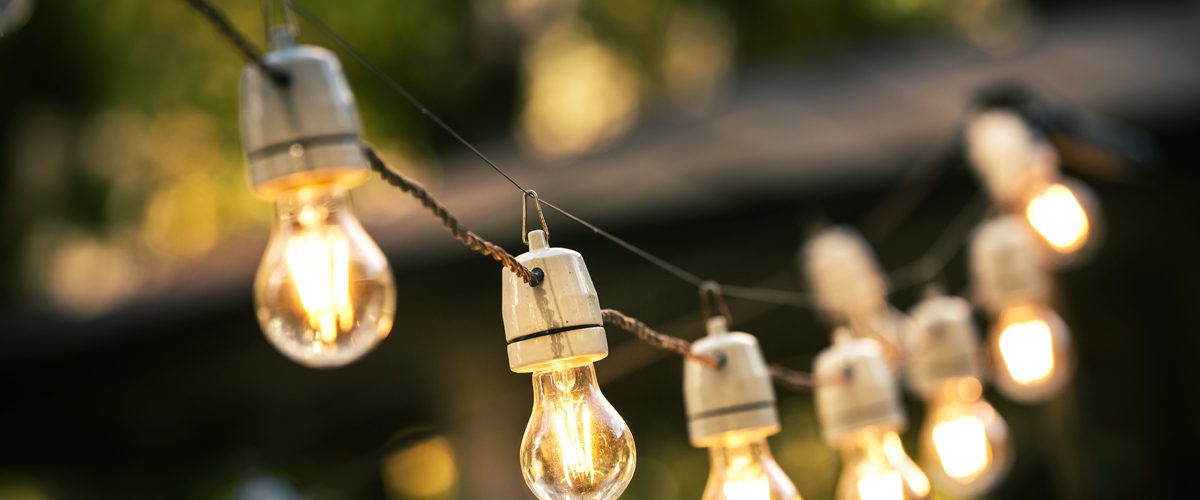 Keeping your outdoors well lit is important for so many reasons, and it's also an excellent way to show off the hard work that has gone into your amazing landscape. Adding some light to your yard is an easy way to make it look amazing, and it's one of the best ways to add some extra time outside when the sun goes down. If you want to upgrade your existing listing or you want to add in a whole new system, have a look at these fantastic outdoor landscape lighting trends of 2022 to get you started.
1. Moveable "globe" lights
If you want to look for a modern and funky way to light up your garden, then look at adding sole solar or battery-powered globe lights. These lights are shaped like a perfect sphere, and they are usually easy to move around your yard or place in your garden. They can come attached to a stake light (which can sometimes double as a charger), or they can be on their own.
These glowing orbs look amazing in your yard, and many come with the option to change the colour so you can use them as a clever holiday accent too. These lights are usually easy to move from place to place so you can use them all over your yard, including on paths and as a garden accent.
2. Lanterns
Lanterns have been around for a very long time, but modern technology has made it possible for us to have them in the safest way possible. Modern lanterns can be solar-charged or run on batteries, so you don't have to worry about a dangerous candle flame catching your yard on fire.
Some lantern lamps come with a large pole where you can hang them, and many have the option to use the lantern as a separate piece so you can move the light around your yard. This is great for those who are looking for something they can easily adjust to. Lanterns are also a great look for farmhouse-style homes that have a rustic or vintage look to the exterior.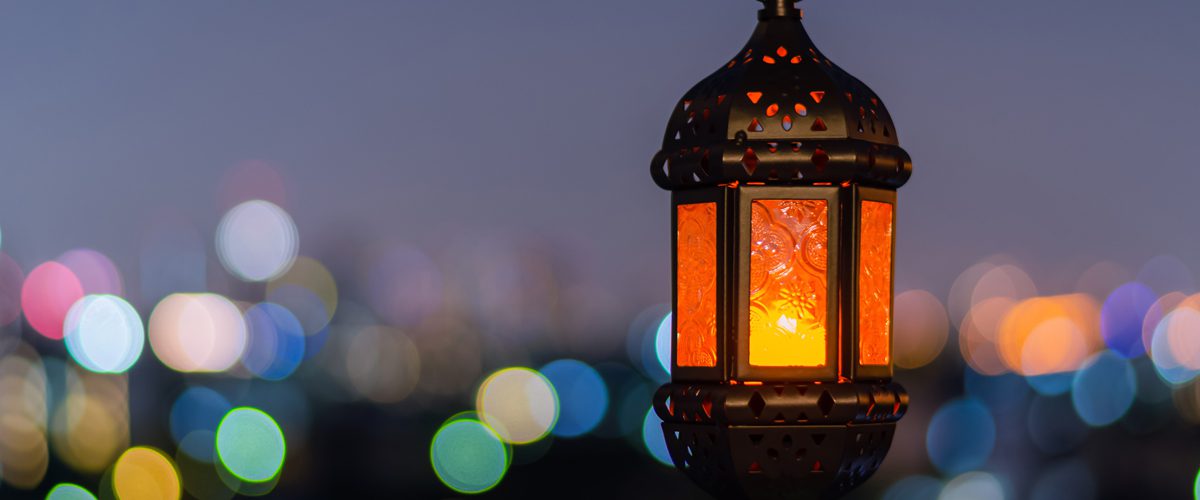 3. Stair lights
Stair lights have become very popular in the last few years, and people love how they look and the safety they provide for dark staircases. You can do these lights in so many ways to make the stairs look gorgeous and show off all of the great landscaping around them.
If your stairs have a lip, then look at installing your lights directly underneath them in a long strip to provide a fantastic glow that will be very functional when it's dark. If they don't have a lip, install the lights on the sides of the stairs or on the front of each stair to illuminate the stairs. You can go one step further and look for a motion-sensor option so the lights can come on as you step up or down the stairs, which will reduce your energy costs (plus, it looks really cool!).
4. Vintage string lights
If you want to enjoy your time outside without worrying that you're blinding the neighbours, then look for some dimmer lights like string lights. These can be hung anywhere, and they are usually powered by a battery, cord or solar power. They can be a great addition to a porch or gazebo, and they can be placed in many different ways to accent your yard.
String lights are very versatile as long as you follow the instructions and guidelines for installation. These lights come in many styles, so you'll likely be able to find a style that suits your home. Go with exposed Edison-style bulbs in a dim wattage for a retro look, or get bright and bubbly with tons of smaller white "fairy" lights.
5. Artistic Sconces
One of the best lights to provide a bit of illumination close to the home are sconces. These have come a long way, and they are one of the best outdoor landscape lighting ideas if you want something that can add a bit of decoration. They are a great way to add some beauty to your exterior, and people have been using them to brighten up their exteriors.
Modern sconces are in unique and exciting shapes that look more like art than lighting, and they are one of the best outdoor wall lighting trends of 2022. Matte black lights have become very popular in the last few years because the gorgeous finish goes with almost any colour. These are great if you need some light surrounding the home or if you want some smaller lights that can be easily controlled.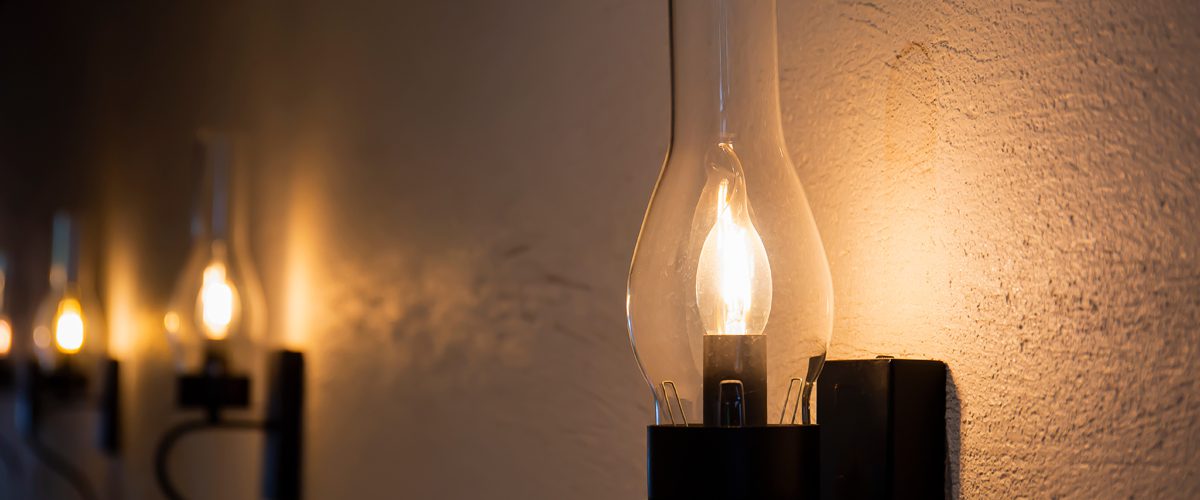 6. Keep it down
Downward-facing lighting is an excellent idea for a few different reasons. Some places require homeowners to reduce their light pollution by using specific lights that are much dimmer. This is put in place in some areas to help sea turtle migration, to help airplanes land or to reduce the glare that might affect sky watchers.
If you want to spend some of your time on your telescope looking at the stars, then you want to eliminate the amount of upward light you have in your yard. Downward-facing lamps, pathway lights, and sconces are the best way to ensure your lighting stays where you want it to go.
7. Get fancy
If you have a patio that is covered by a sturdy roof, then look into installing a chandelier that will give off a large amount of light over your deck. These are gorgeous, and they can be done in so many fun ways if you have the space to put them. Use some rustic-looking iron for a vintage exterior, or add something in dark wood for a sleek modern look.
These are one of the classiest outdoor landscape lighting trends of 2022. As long as you make sure you are installing a light that is made for outdoor weather, then you won't have any issues. There are plenty of outdoor chandeliers available in hardware stores and online, and they can't be swapped for an interior chandelier, even if it will be covered most of the time.
8. Flood the yard
If you have a large area that needs to be illuminated, then look into installing some flood lights in the upper areas of your home, so the light spreads over the yard. These are the best choice if you are looking for a light with a bit of added security. You can attach a flood light to a motion sensor to allow the light to scare off anyone who happens to set it off.
Flood lights are also great for yards that have tall trees or nice landscaping that you want to show off. You can use them within the garden and point them upwards to make the whole area glow at night and display your yard nicely. You can also point them as spotlights to show off a specific area of your home or yard.
9. Get fenced in
If you are looking for a way to add some fun fencing or rework the lighting on a pathway, then look at bollard lights. These lights are about ankle to knee high, and they are perfect for creating an illuminated fence or for making a guided pathway.
Bollard lights come in many different styles like pagoda style, cylindrical or a classy downward facing light. You can even get bollard lights that project a specific design, so even the light it gives off will look beautiful. There are many different styles and heights that you can use to make the perfect pathway to wherever you want.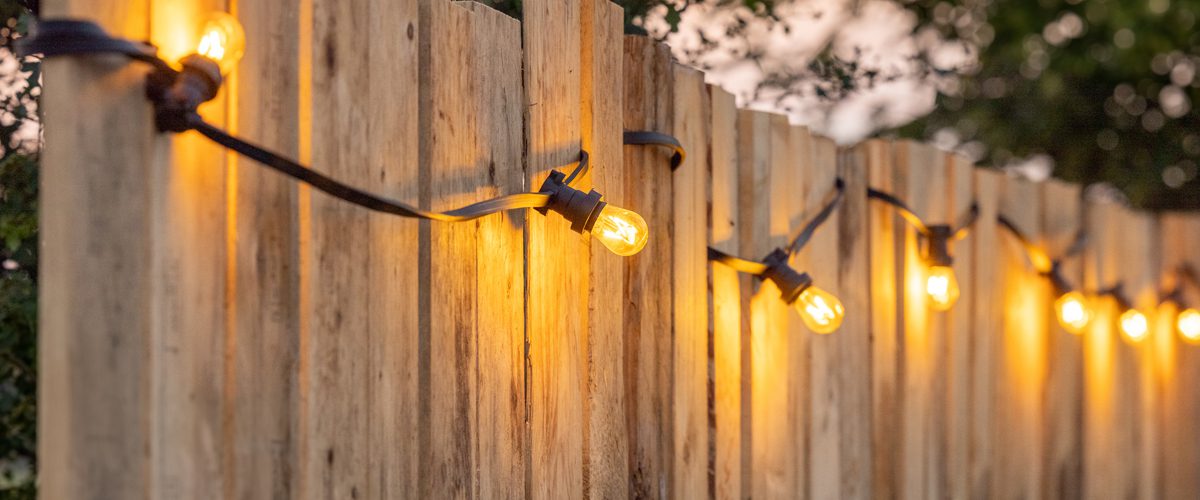 10. Get flush with it
If you want to make sure your lights aren't taking up too much space, then look at installing lights that are flush with the ground or the ceiling of your porch. There are so many different lights that are very thin, so you don't have to worry about bonking your head. These are great for small spaces, and you can use as many as you need to make the space nice and bright.
For the lawn, look into pot lights ( also called in-ground lights) that you can install in areas with small holes dug out so they are against the grass. This is an excellent way to like a path, driveway, or garden, but you can also use them in big areas. If you have a large yard, space out some in-ground lights all over the yard to give the area an ethereal glow.
There have been so many great lighting trends for your yard in 2022, and you can use so many of these ideas to light up your yard. Use solar-powered lights to stay eco-friendly, or look into adding smart bulbs into your existing lights to keep some of your energy costs down and allow you to control the lights from your phone. Make sure you choose the best light for the job while keeping the style similar to your home, and you will be illuminating your yard in no time.